Solar Battery Charger Backpack
Keep your electronic devices charged on-the-go with this super cool Solar Charging Backpack.
Built tough for use as a weekend hike bag or as a large day-pack, this Solar Charging Backpack will provide your next outdoor adventure with unlimited backup power source. The 2200 mAh battery pack can be quickly charged by a 2.4w solar panel in only 8 hours, making it the ideal emergency power supply for your electronic devices. You can even fully charge the battery with DC power in only 2 hours at night when there's no sun light.
$43.58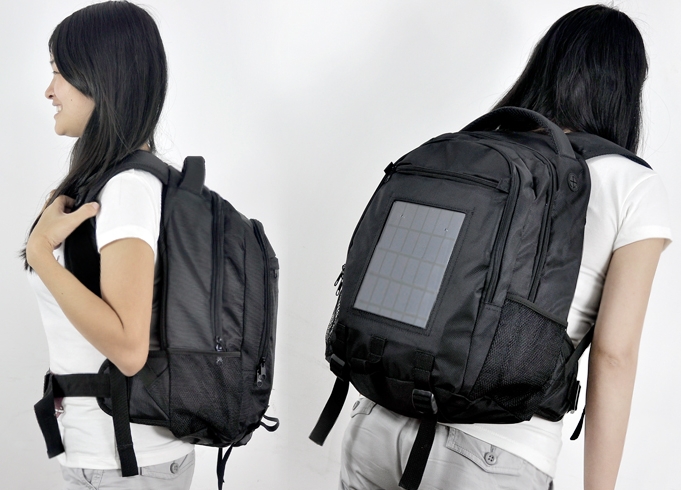 With this Solar Charging Backpack, you can finally gain peace of mind knowing that an emergency power supply is always available to keep your electronic devices charged. Best of all, the 6 included adapter tips will work with most brand mobile phones including Sony Ericsson, Nokia, Motorola, Blackberry, HTC, Samsung, and iPhone.