This tabletop appliance makes it easy to create sticky sweet candy apples without the hassle and mess of melting caramel on a stovetop.
The device's stainless steel melting pot is heated by an electric heating element instead of a stove, so it is safe and easy to use with children. A warming setting keeps heated caramel silky smooth under a transparent lid between dunkings. Price $79.95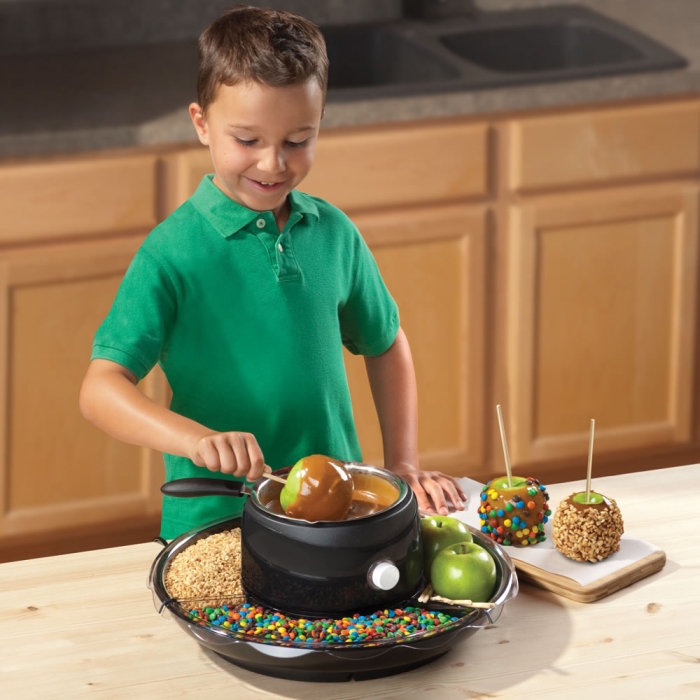 The included divided tray rotates around the unit, so you can dip apples into chopped nuts, sprinkles, or candy without reaching across the pot or tangling its cord. The pot holds 14 ounces of caramel and has a cool-to-the-touch handle for easy removal. The appliance also melts chocolate for fondue.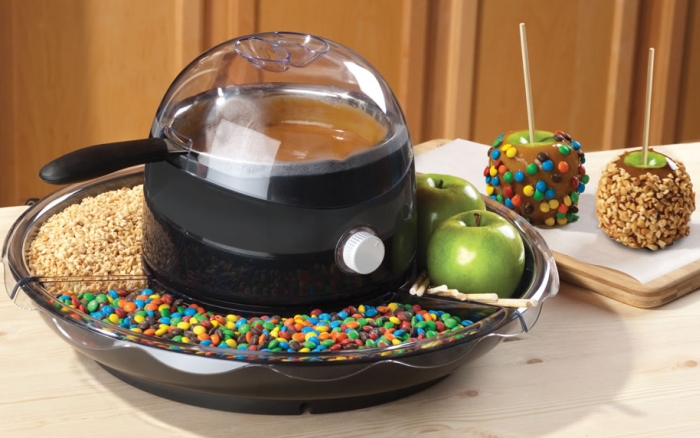 Hammacher Schlemmer