Conveniently record Full HD 1080p video in your car with this amazing new powerful mini Car DVR with GPS and G-Sensor and night vision. This mini Car DVR can record 30fps video at 1080p/720p/480p. The simple to install wide angle HD Dash Cam will capture clear video for monitoring car journeys or providing the ultimate DVR experience for an amazing price.
It has a 2 inch dual cam LCD Screen view, anti-shake function, a versatile mount, rotating cam head on the right, a solid black casing, USB cables, MicroSD card slot, GPS tracking system, G-Shock sensor, night vision, audio recording….breathe…. and so much more! You can even rotate the camera to record your passengers!
$74.64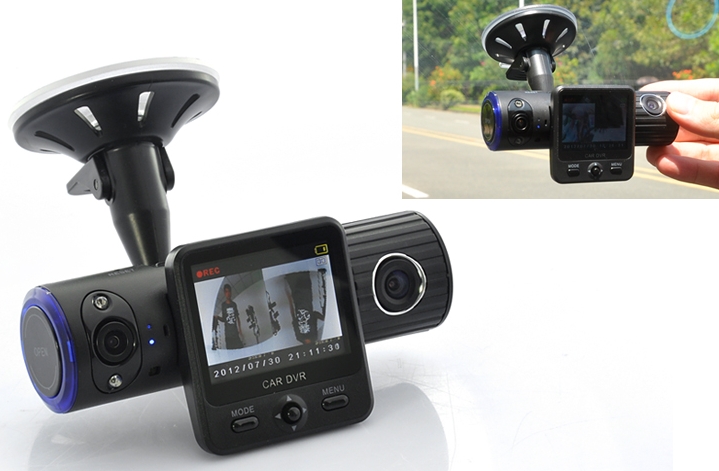 Then use this DVR for insurance purposes, to prove that you were not the casuse of the accident. With this great little gadget, your problems will go away, you can conveniently record high quality video so everyone from general drivers, police officers, journalists, detectives, lawyers, taxi drivers can have the evidence they need.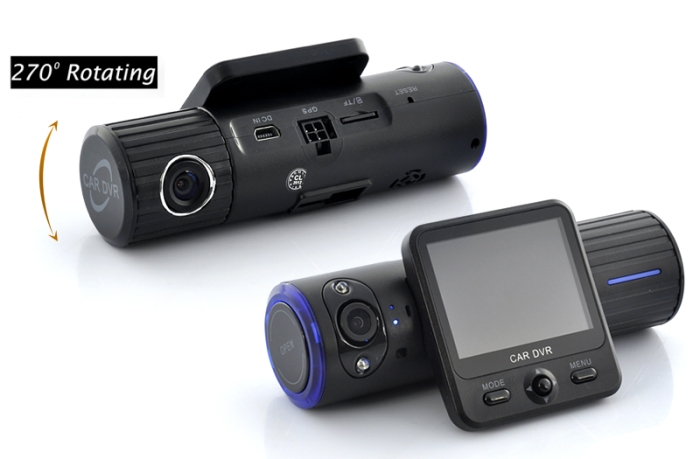 Need to keep track of a vehicle to make sure your wife and kids are safe, then this GPS receiver can record complete driven routes. Through special software, you can use the Internet to connect to Google maps to reveal driving routes on the computer. In addition, driving at night is not an issue either, as this handy camera will record the nocturnal nomad, with its night vision cameras!