Waterproof HD Multi-Action Sports Camera
The Elite Pro HD – 1080P Full HD Extreme Waterproof Sports Action Camera captures clear FULL HD 1080p video that can be previewed on its 2 inch HD TFT LCD screen. This waterproof camera records your sports most exciting moments in high quality HD video and high resolution 4000×3000 photos.
And with its 170° ultra wide angle in WVGA, 720p or 960p mode125º wide angle in 1080p, you'll never miss a thing, especially when you are 5 Meters deep!
$179.56
Review your Ramp skills, Motocross, Skiing, Snowboarding, Car racing, Abseiling/rappelling, Mountain-biking, Rafting, Canoeing, Surfing, Swimming, Yachting, Paragliding or even Skydiving with its Helmet mount, Goggle mount, Handlebar grip and Universal clip! Or choose what and when to record with its mini remote.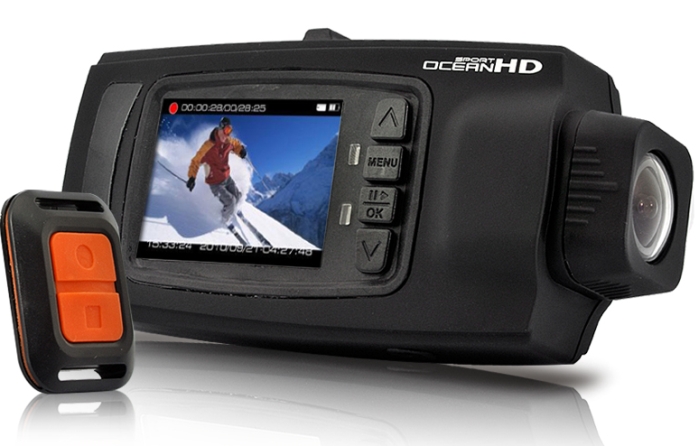 With an IP8 Rating you don't have to worry about any water damage, simply utilize its 2.5 hours non-stop powerful 1300mAh Battery in the water, if you prefer. And there is no need to worry about memory capacity because this device can support a micro SD card with up to 32 GB.