Gokiraji iPad, iPhone Remote Control Cockroach
You use the special infrared receiver, your iPhone, iPad or iPod Touch and a USB-powered battery to turn this realistic roach into the most original RC toy ever.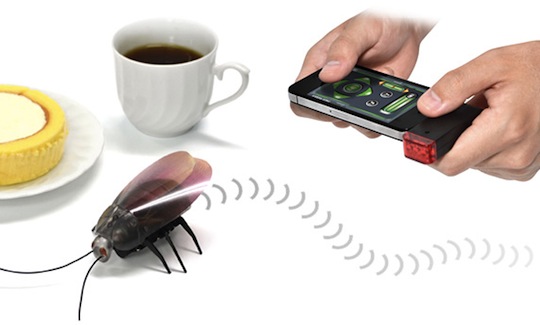 Just download the free app and attach the infrared receiver to your Apple device to get started. You'll have hours of frightening and amusing your colleagues during valuable office hours, making the roaches scuttle across desks, carpets, floors and more!