Bag Black/Red with iPad Slot and RAIN COVER
BBP received so many requests to make a DSLR camera bag so they finally made one. They didn't just make it a boring rectangular cube like some other brands we won't mention, but they made it a slick sling design that is highly functional and fast to use. It obviously holds your fancy DSLR, but it also holds 1 or 2 lens and best of all there's a padded slot for an iPad.
Price: $99.99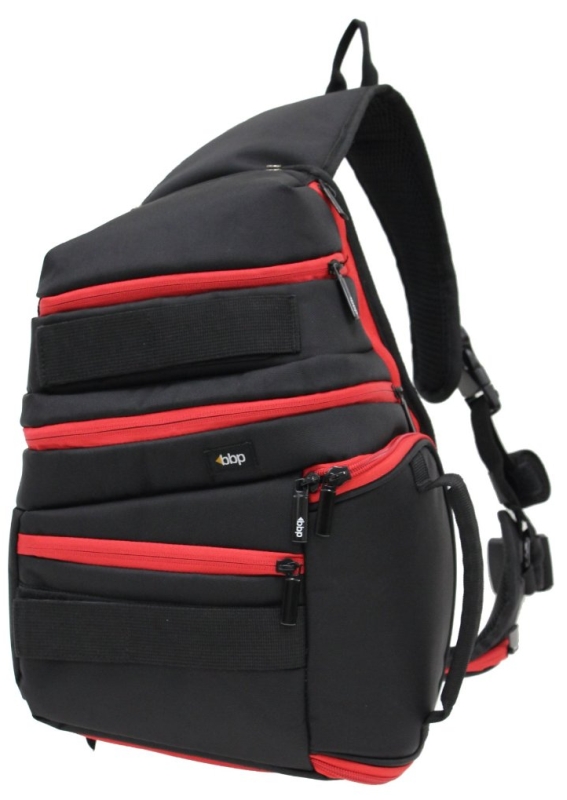 Transfer pics from from you DSLR and review/edit/post your pictures on the fly. This DSLR Slinger is great for a professional photographer on the move or even a budding amateur. Can hold a full size DSLR camera body with a 135mm lens. Goes over your left shoulder as DSLR cameras are made for righties.