Audio Hybrid Transmission Line Loudspeaker
he Krueger Audio Loudspeaker line was designed and inspired by the smooth flowing lines of organic objects, with a fundamental belief that boxes do not effectively produce natural sound. The design is art follows form follows function, and has been issued utility patents from the US patent office(USPTO).
The speakers weigh less than half that of comparable speakers due to the thin wall construction.
$2,895.00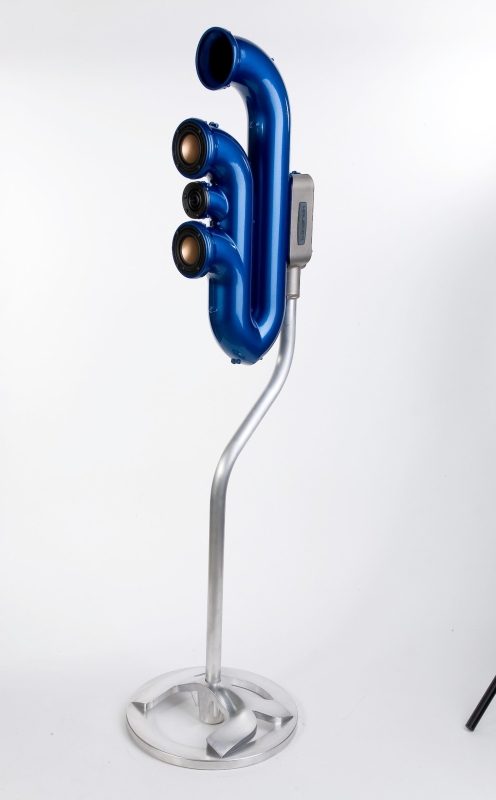 The advantages to this approach are no front baffle panel resonance, no baffle diffraction, and a completely natural first reflection similar to live sound propagation. The nature of the patented and patent-pending hybrid transmission line avoids high internal pressures, eliminating sound destroying resonances that plague other speakers. Instead of trying to control the resonances and reflections caused by the powerful back wave from the driver.
Through ingenious, patented tuning principles, control driver excursion and dampening in the least destructive and most efficient manner, producing the effect of a transmission line twice the size of speaker.