PIR Monitor with Motion Detection Video Recording
Intruder Deterrent Passive Infrared Monitor – Keep your home safe and ward off any would-be burglars. Also includes motion detection video recording.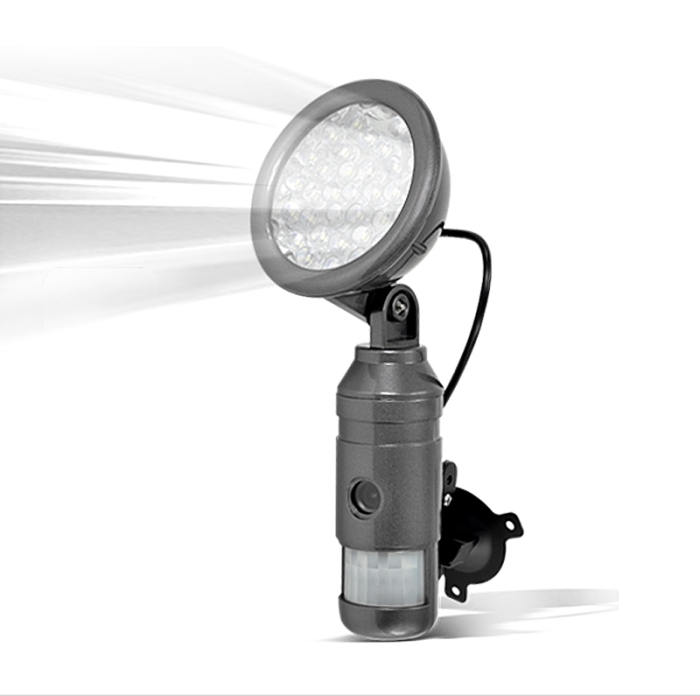 Just point and aim this Intruder Deterrent at a window, door, or any other area you want under surveillance and its passive infrared sensor (which automatically detects any heat and motion-based changes) will take care of the rest. When the sensor is triggered, this Intruder Deterrent will automatically start recording video onto a micro SD card (up to 32GB) and also shine its ultra-bright 34 white LED lights at the target.