Western Digital My Net N900 HD Dual-Band Router
Accelerate your entertainment with My Net N900 HD Dual-Band Router. FasTrack Plus delivers smart, real-time prioritization of movies, shows, games and video chat for the best possible entertainment experience. It features combined wireless speeds up to 900 Mbps, superior range, 7 Gigabit ports and 2 USB ports.
Price: $179.99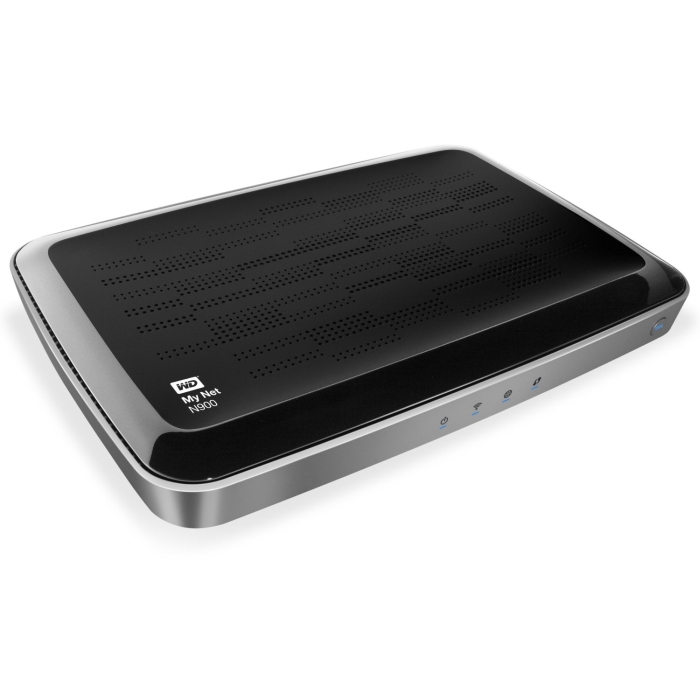 More bandwidth, less interference – Double your bandwidth with 2.4 and 5 GHz bands working simultaneously to increase throughput. Additionally, the 5 GHz band offers a dedicated network that streams your entertainment without interference.
Superior coverage – Range-amplifying technology reduces interference and additional antennas broaden the wireless signal to provide superior coverage for larger, multi-floor homes. Performance for all your Wi-Fi devices. Stream your movies, shows, games, videos and music to all the laptops, tablets and smartphones anywhere in your home.
7 Gigabit Ethernet ports – With 7 Gigabit Ethernet ports you have plenty of high-speed ports at 10x the speed over Fast Ethernet for your connected devices – HD game boxes, media players, Blu-ray Discâ"¢ players and more.
2 USB ports – The convenient USB ports make it easy to add external storage, shared printers, scanners and other USB devices to your network.