Magnifying Lens for the Point 2 View USB Document Camera
With its go-anywhere versatility and a Macro Mode for close-up shooting, the Point 2 View USB Document Camera is great for capturing small details. Your ability to capture tiny details is further enhanced with the Magnifying Lens add-on. This valuable accessory features 2x magnification and a much closer shooting distance. From leaves to wood grain, from fabric to electronic parts, and from artwork details to math tools, measurements and maps, you can bring material a lot closer to your students with the Magnifying Lens. Price:$19.00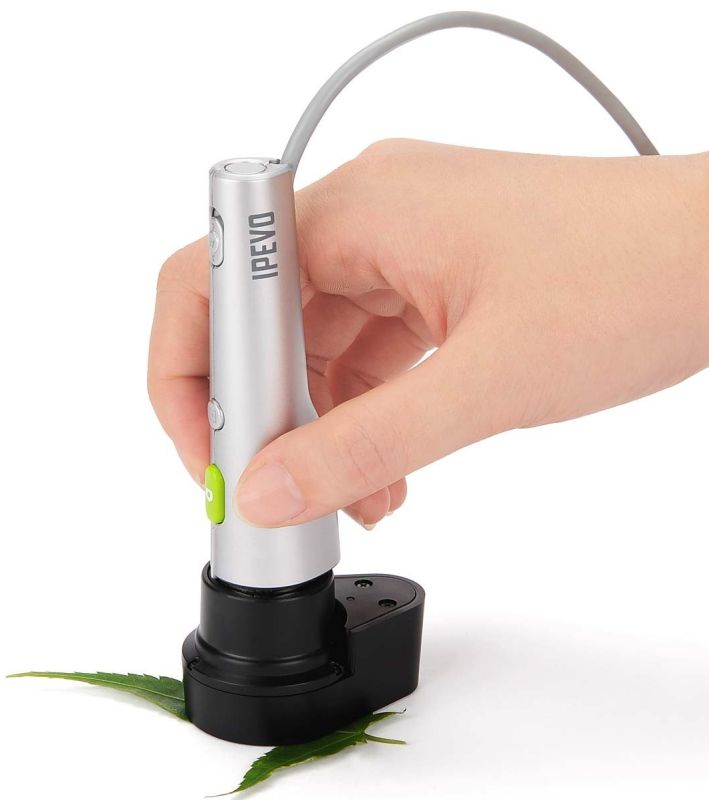 A built-in LED light can be switched on and off to illuminate your subject. Three batteries come installed, and an additional three batteries are included, along with extra screws and a mini-screwdriver for when you need to replace the batteries.
Whether it's science class, art class, math class and more, chances are you'll find plenty of reasons to bring your material to life with the Magnifying Lens.
The Magnifying Lens easily attaches to the front of your Point 2 View camera. The camera and Magnifying Lens can be laid flat on the subject and then moved around to capture very fine details. 2X magnification is possible, and your minimum shooting distance is decreased from 5cm to 1cm – that's less than half an inch between camera and subject. The result is an incredible image that can be projected for the entire class.