The Double Vision Guardian is the ideal video door phone that comes with the latest safety and communication innovations. For instance the outdoor camera features an energy efficient CMOS Sensor and a powerful 2.4 Ghz transmitter resulting in wireless crystal clear video data. Price: $199.61
Differently from most door video phone systems, The Double Vision Guardian comes with two indoor receivers. The advantage of this is that you could attach 3.5 inch screen receiver on a wall and use the other 7.0 Inch screen receiver anywhere in your house portably.
Built-in Night Vision: Worried about who is knocking on your door in the middle of the night? Place the large 7 inch screen receiver (with standard) next to your bed and let the built in night vision feature of the camera easily identify the person standing in front of your door!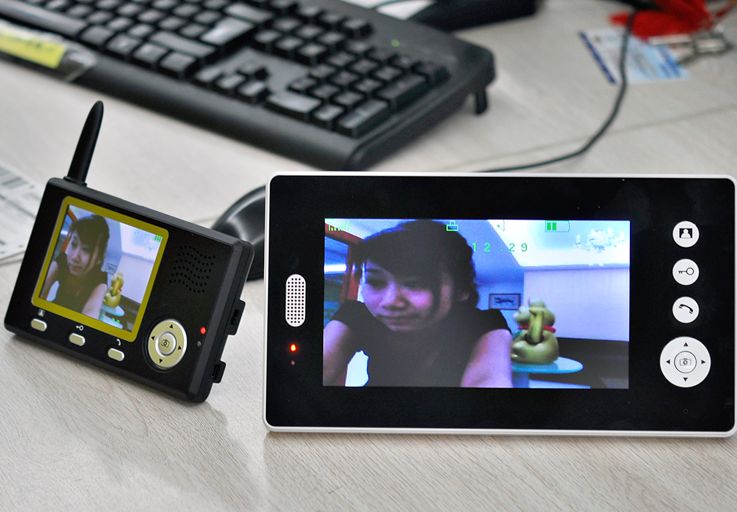 Easy to Install: In comparison to many complicated door video phone systems, the Double Vision Guardian is extremely easy to install. The outdoor camera can be simply attached to walls with 4 provided screws. The buttons of Triple Vision Guardian are very intuitive and user friendly. Your system will be working in no time!
Take Pictures: The camera could take pictures and store them with date and time for further legal actions.