FASHION HD 1080P Waterproof Full HD Extreme Sports Helmet Action Camera Cam DVR HD1080P Camcorder Accident Traffic Recorder HDMI 4 x digital zoom 1.5″ OR With 1.5″ inch TFT LCD.
Top-of-the-line 1080P HD action camcorder,Waterproof IP68,Motorbike action camera, ATV extreme camera,1.5 inch preview screen,HDMI output and TV out,TV out/Mic in,Built-in Mic. Price: $249.96
The Crocolis HD – 1080P Full HD Extreme Sports Action Camera captures beautiful FULL HD 1080p (1920×1080) video. With amazing clarity, stability, and slow-motion capabilities, this camera records your sport most exciting moments in high quality HD video and high resolution 5 megapixel still photos. Even better, it utilizes a 170 degree wide-angle lens that delivers a true high quality image that captures all the action with minimal distortion.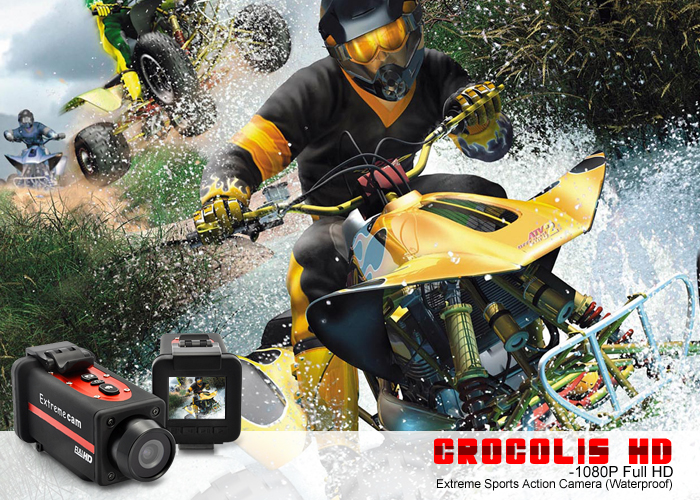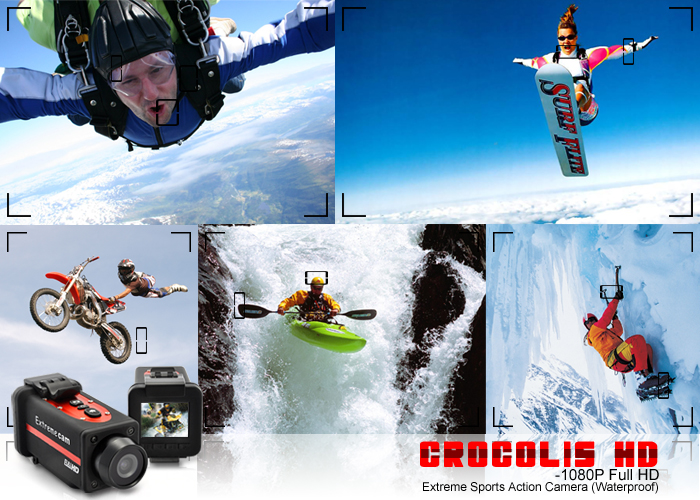 1080p – "True HD" video at 30 frames per second produces maximum clarity and realism. Incredible realism you're used to seeing only in the movies. It is perfect for in-car filming, for example, where you might want to focus more on objects in the distance than up close. It's like having two lenses in one camera.
720p – "Slow-motion Cinema" is possible thanks to the camera incredibly smooth 60 frames per second 720p video.
720p (1280 x 720p) can record in either standard 30 frames per second or 60 frames per second. While 30 frames per second is enough to please the eye, 60 frame per second straight blows the mind when played back in liquid smooth slow motion. Everything looks good in slow motion.