Fitbit Aria Wi-Fi Smart Scale
The Fitbit Aria Wi-Fi Smart Scale measures your weight, body fat percentage and body mass index (BMI) to provide a full picture of your weight trends. This Wi-Fi enabled scale helps you reach your weight goals by letting you set goals, track your progress effortlessly, and stay motivated each and every day. Your stats automatically upload to your Fitbit dashboard through Wi-Fi, where you can get a more comprehensive view of your health and fitness and track your eating and exercise habits. Set up is fast; the scale can be set up to automatically recognize up to 8 users. You can check your progress from your computer or with a free smartphone app. The scale is available in your choice of black or white. Price:129.95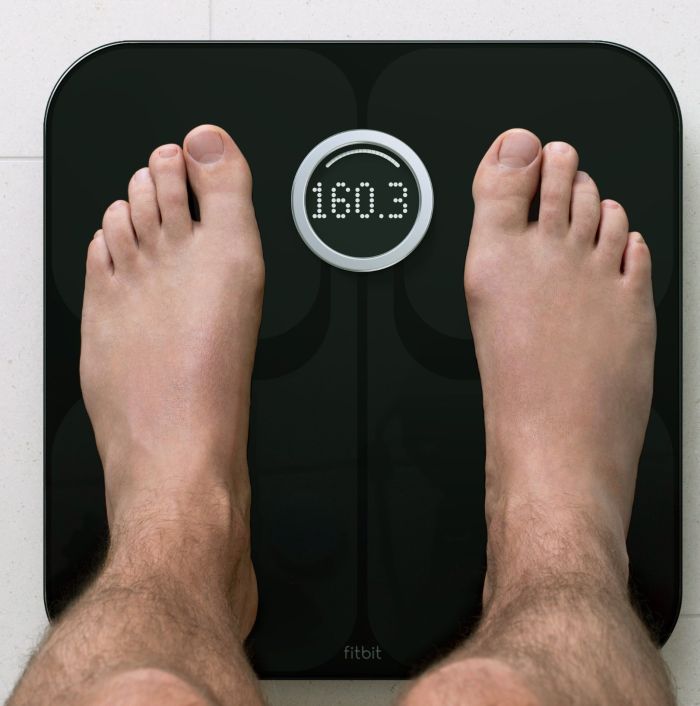 To give you a more complete look at your weight management, the Aria tracks body fat and body mass index (BMI) as well as weight. Using several types of measurements helps you better understand your fitness progress. Weight can be measured in pounds, kilograms, or stones. The Aria's weight limit is 350 pounds.
Automatically Uploads Stats via Wi-Fi for up to Eight Users.
The Fitbit Aria Scale uploads your data through Wi-Fi directly to your Fitbit dashboard. The scale will automatically recognize up to eight users by weight so you need only step on it to send your latest weight stats to your account. Your data on the scale remains private unless you choose to share it with other users.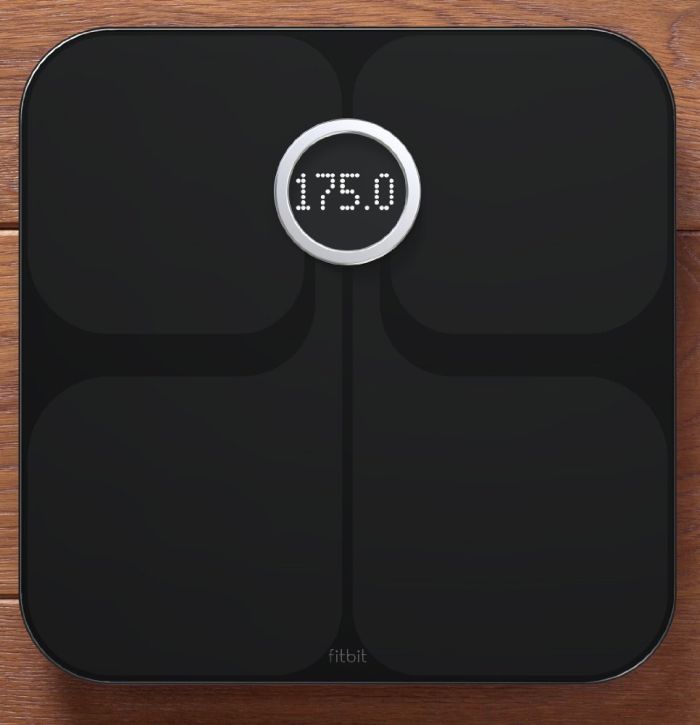 Using your Fitbit.com account, you can track your progress with charts and graphs. You can use free tools to set weight goals, log food, other activities.
Free Smartphone Apps.
Fitbit offers both an Android and iPhone app so you can set goals, log food and other activities, and see your progress toward your weight goals on the go.
You can link Aria to your home wireless network via either your personal computer or your smart phone. The scale is compatible with Macs and PCs and works with most browsers.
Addition to providing insight into your weight trends, the Aria is also compatible with the Fitbit Ultra Wireless Activity + Sleep Tracker (sold separately) to help you track your fitness trends by monitoring your steps, stairs, distance, calories burned and how well you sleep. Both products can be used separately or together. As a benefit, with both the Ultra tracker and an Aria scale, the data is seamlessly integrated together into one Fitbit dashboard.