Monster On-Ear Headphones
hese breakthrough headphones fuse Monster's secret experimental audio savvy with Diesel's iconoclastic design. The result is a scientifically backed assault on your senses, further proving Diesel's advanced theories of better sound for the brave. Diesel Noise Division headphones change the way you listen to music and even your perception of sound itself.
Monster-developed proprietary titanium-coated driver technology gives Diesel Vektr those sizzling highs, irresistible mids and that throbbing base you crave. And it's distortion-free, no matter how much you crank it.
bestdeal: List Price: $279.95 Price: $249.00 You Save: $30.95 (11%)
The cable is a weak link on most headphones. Not on a Diesel Vektr. It's comes with a detachable triangular Monster Cable with straight plug and a right-angle connector, so you'll never have to hassle with snags or tangles. And you get performance that's way superior to an ordinary cable.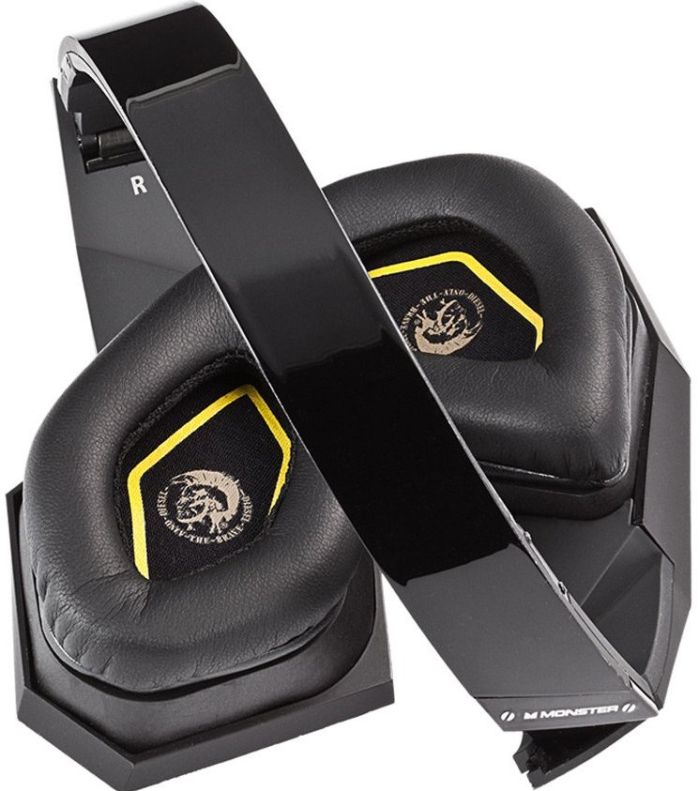 You've got better things to do with your hands than fumble with your phone or mp3 player. ControlTalk is an on-cable device that lets you take calls and control your music from your iPad®, iPhone®, iPod® or Blackberryâ"¢.
The plush, on-ear cushions comfort your ears and form an acoustic seal that keeps the music in and the noise out.