DiffCase iPhone 4/4S Case with Tripod Mounts
This is a rugged case, loaded with features to delight the phone shutterbug in your heart.
Horizontal and vertical tripod mounts – fits all standard1/4 20-thread tripods, monopods, etc.$34.99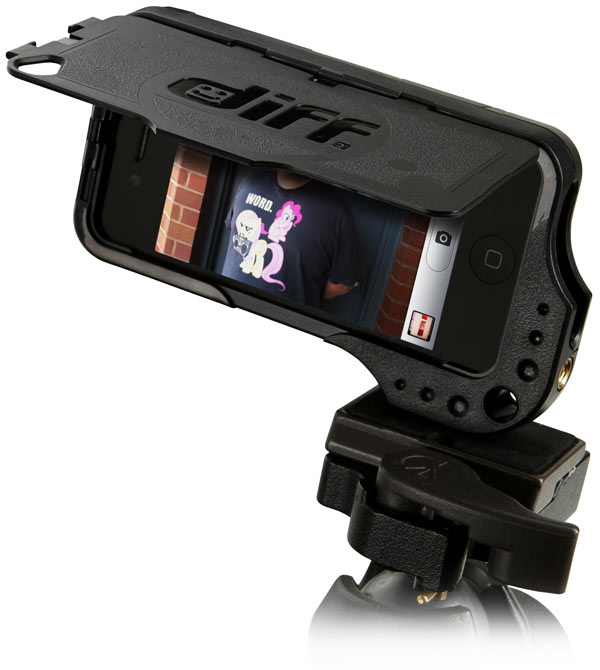 2 lids help protect the front and back, and are easily removable.
Lids also function as sun shades, privacy screens, and as a phone stand (to prop it up for easy use).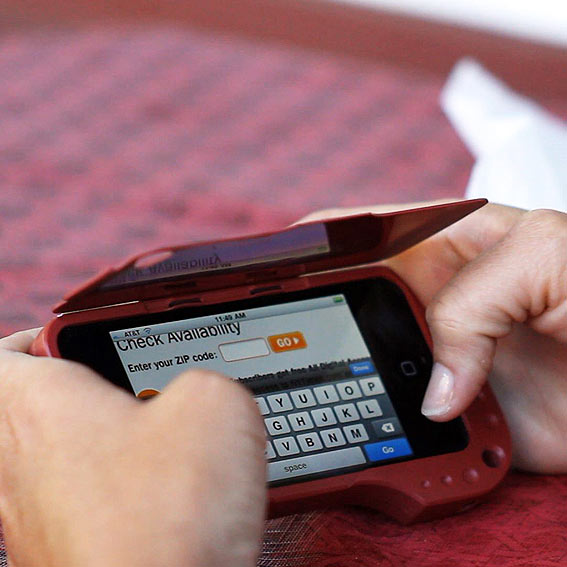 With both lids on and closed, the case is very weather resistant (but not proof).
You can even hide a couple of bills or a card of credit in one of the closed lids! Secret stash!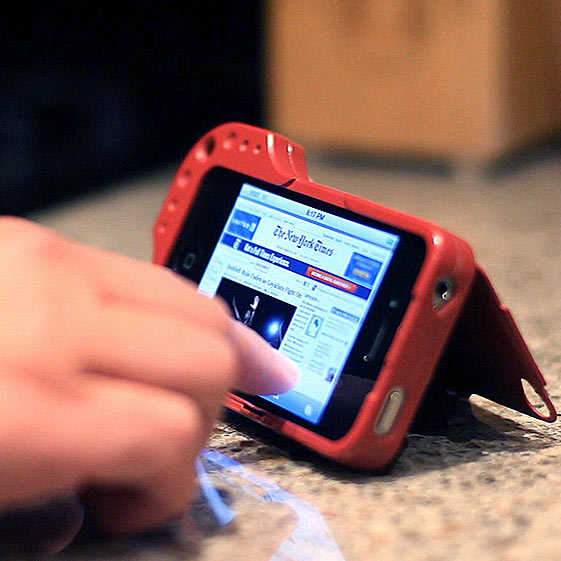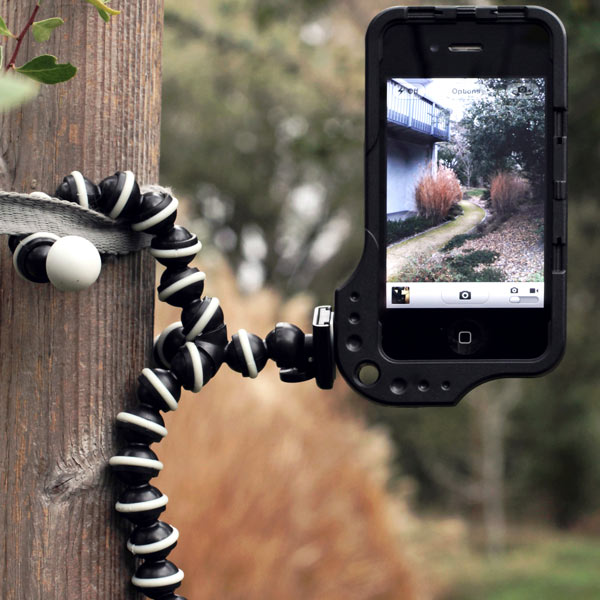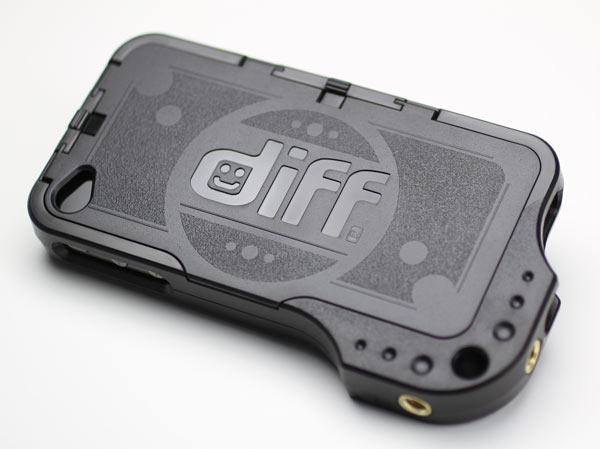 ThinkGeek.com