Dark Brown Leather Case Folio S for The new iPad
The SPIGEN [Folio. S] case is a finely hand-crafted folio style case, made of high-quality Genuine leather. Case features very slim yet, sturdy protection for the iPad.
This product features a convenient, washable jelly foam adhesives. Designed to promote the simplicity and the unity with the iPad, this premium case is an artwork of our most skilled craftmen. Price: $91.99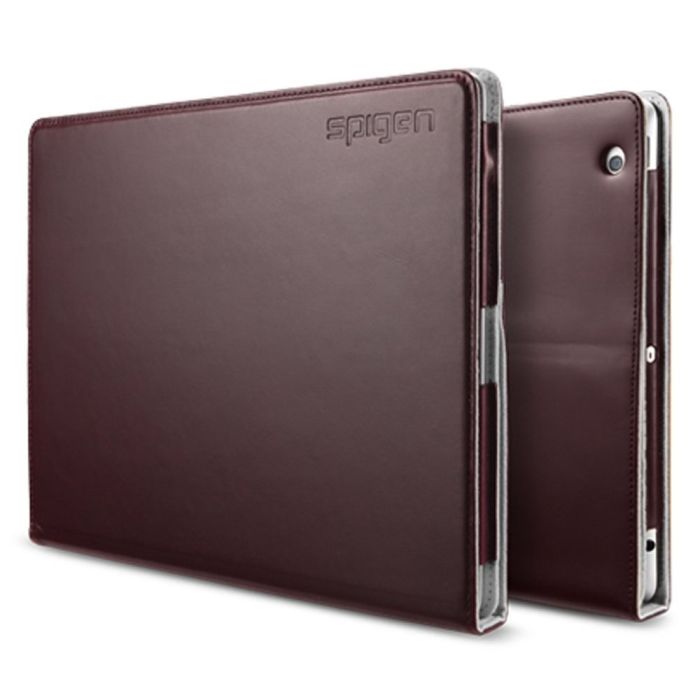 This product provides a 2-tier standing structure to accommodate comfortable typing and viewing angle when watching videos or running applications.
The soft interior suede material assures protection of the device (whether in use or not).
The case is optimized for functionality and protection with appropriate finishes for each ports and controls of the device such as microphone, speaker, camera, and jacks.