Hybrid Lap Stand for iPad & Kindle with Adjustable Angle Control
Tired of leaning your brand new iPad against coffee cups, stacks of books, or piles of pillows just to find a decent angle?
Instead, relax with Prop 'n Go Slim, a hybrid lap stand that adjusts to 14 angles to securely position your device, whether you're lying in bed, slouching on the couch or working at a table. Enjoy hands-free positioning while typing emails, reading books, and watching movies.
One-finger angle adjustments let you easily find the perfect angle. With 360° air flow, you and your device stay cool. It rests softly and securely on laps, stomachs, and flat surfaces.
bestdeal: List Price: $39.95 Price: $34.95 You Save: $5.00 (13%)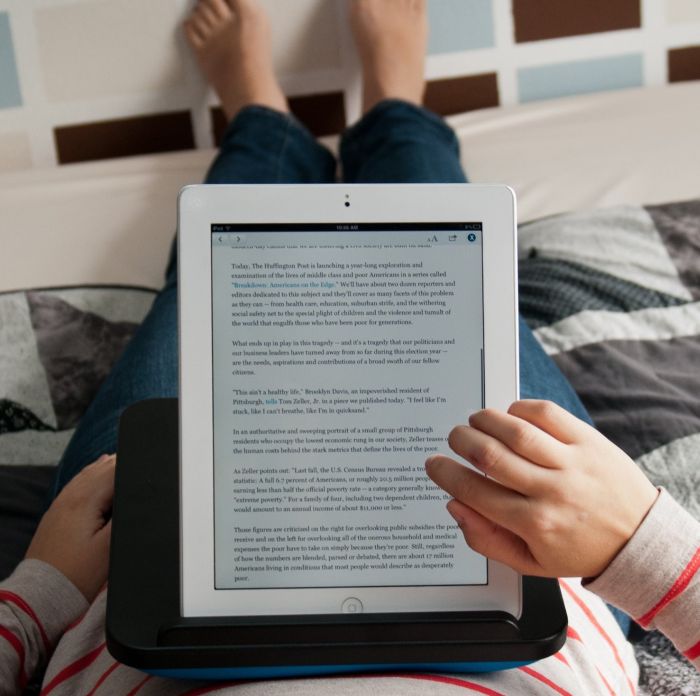 The memory foam base contours the curves of your body. Lightweight construction makes it highly portable and easy to store in a bag or luggage.
New and improved gripper strips keep devices from slipping around. From restless legs to bumpy car rides, most devices can rotate up to 30° without slipping.