Help is on the way in the form of a real magic lamp! The award-winning Mayday lamp from designer Konstantin Grcic illuminates in the darkness just where you need it and is absolutely a multifunction tool.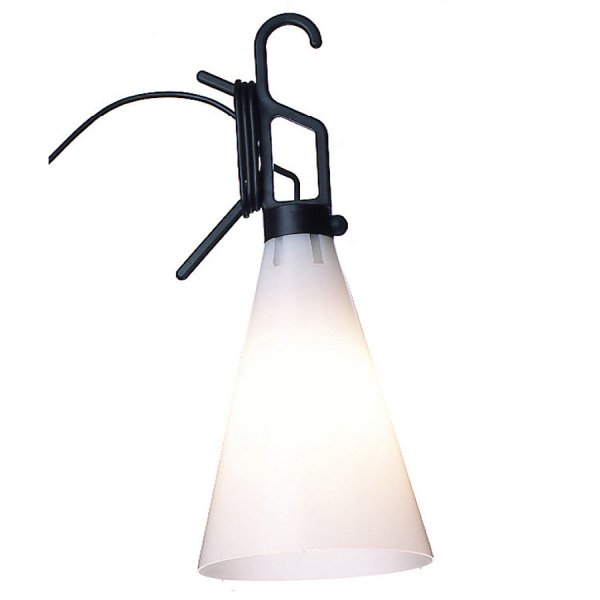 The Mayday Lamp attracts with its clever and straightforward design. It has a practical handle with an integrated on-off switch. The large hook at the end of the handle allows the lamp to be hung anywhere easily. Also integrated on the handle are two extensions for winding up the nearly 5 meter long cable.
The large white lamp shade serves as a reflector and also protects the light bulb. The smooth plastic shade provides a warm, diffuse light all around and directs the light into a bright spotlight. On one side of the shade is a triangular hole for hanging, in this way the lamp can also be hung on the wall and illuminate the wall above.