Parrot AR.Drone 2.0 Quadricopter
The Parrot AR.Drone is the first quadricopter that can be controlled by a smartphone or tablet. By tilting your device, you control the direction of your AR.Drone, and by releasing it, the AR.Drone is instantly stabilized. Thanks to the AR.Drone's autopilot feature, anyone can be an expert as the AR.Drone allows for an easy take-off and landing. Price: $299.99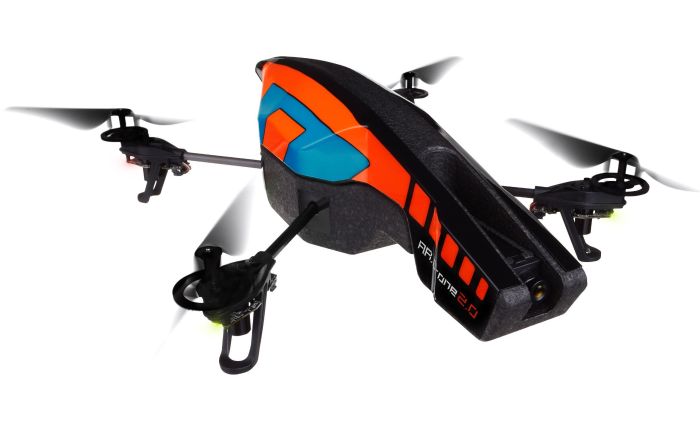 Get high definition live video streaming to your smartphone or tablet as you're flying. See a clean, sharp image just as if you were in the pilot's seat.
HD Camera: 720p 30fps
Wide angle lens: 92 degree diagonal
H264 encoding base profile
Low latency streaming
Video storage on the fly with remote device
JPEG photo capture
Traveling, Pan, Crane predefined autopilot modes for video recording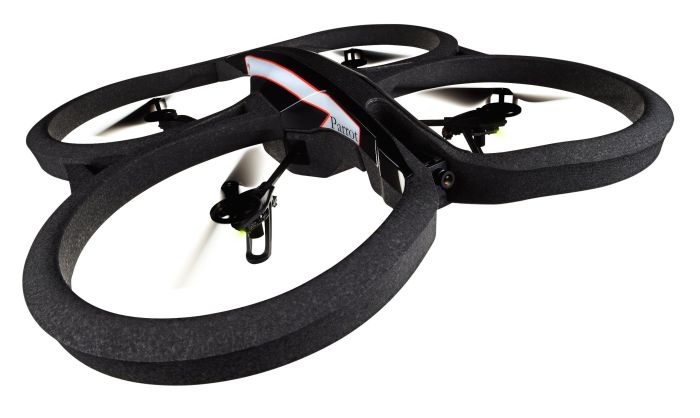 Go ahead and try your most daring tricks! This cutting edge design is made to last.
Foam to isolate the inertial center from the engine's vibrations
EPP hull injected by a sintered metal mold
Carbon fiber tubes, 380g with outdoor hull, 420g with indoor hull
High grade 30% fiber charged nylon plastic parts
Liquid Repellent Nano-Coating on ultrasound sensors
Fully repairable: all parts and instructions for repairing are available on Parrot website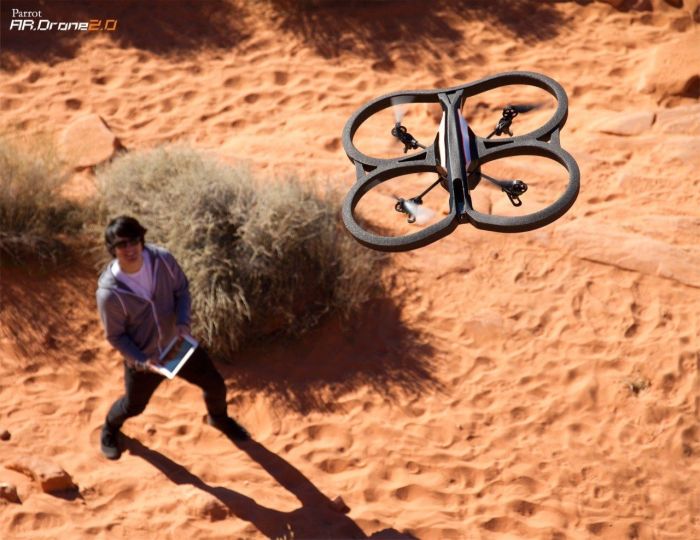 AR.Drone 2.0 on-board technology gives you extreme precision control and automatic stabilization features.
16Hz 32 bit ARM Cortex A8 processor with 800MHz video DSP TMS320DMC64x
16bit DDR2 RAM at 200MHz
Wi-Fi b/g/n
3 axis accelerometer +/- 50mg precision
3 axis gyroscope 2000 degree/second precision
Pressure sensor +/- 10 Pa precision (80cm / 2.6 feet at sea level)
60 fps vertical QVGA camera for ground speed measurement
3 axis magnetometer 6 degree precision
Ultrasound sensors for ground altitude measurement
Linux 2.6.32
USB 2.0 high speed for extensions
Outdoor hull designed for flight outside