Philips Fidelio SoundSphere Docking Speaker with AirPlay
Fullsound to bring your CD listening experience to life; Real hand-crafted wood speaker enclosure for fidelity sound; Stream music with AirPlay wireless technology
Remote control complements speaker design and finishing.
Price: $799.95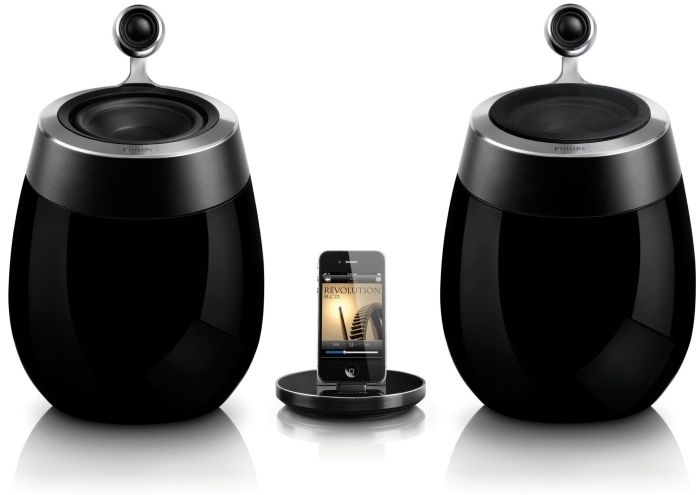 Each speaker measures 10.3 inches in diameter by 16.1 inches high. If you own an iPod touch, iPhone, or iPad, you can unlock even more features for this wireless speaker using the complementary Fidelio app. The Philips Fidelio app gives you access to over 7,000 free Internet radio stations. It also lets you share your favorite music with friends via Facebook and Twitter, set customized alarms to wake up to your favorite music, and enjoy detailed weather reports.