80% Discount: Bling Women's 1.5 Carats Diamond Chronograph Watch
The "Victory" watch by JBW is a watch to remember. Having 160 diamonds on the dial and bezel this watch is sure to take center stage where ever you go. 18K gold hour markers and the white dial are a high contrast that let you tell the time with ease, there isn't any other accessory that would complete your wardrobe better. The chronograph movement allows you to track time but also gives you stopwatch functionality. The time is changed and chronograph movements controlled with the crown and two push buttons on the side.
bestdeal: List Price: $1,930.00 Price: $386.00 You Save: $1,544.00 (80%)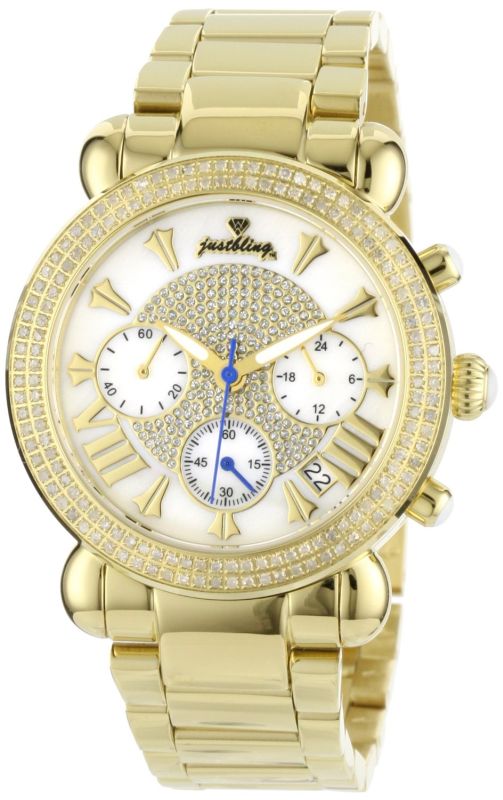 The round shape of the case gives it a classic look allowing this watch to be worn everyday, where the elegance from the diamonds allows you to dress your outfit up. On the dial are 18k gold hour markers, chronograph sub-dials and diamonds that add to its luxury. The metal band with a deployment clasp keeps the timepiece close to your wrist.