LEGO Architecture Rockefeller Plaza
Replicate an icon of art deco design – the world famous Rockefeller Center! Rockefeller Center, located in the center of Midtown Manhattan, New York City, represents the largest private building project ever undertaken in modern times. Developed and financed by the Rockefeller family in the 1930s, this 19-building complex is an example of Art Deco and is famous for the many works of art integrated into its design.
bestdeal: List Price: $44.99 Price: $39.97 You Save: $5.02 (11%)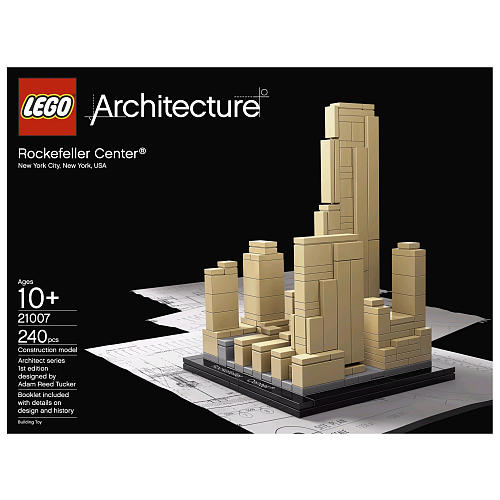 This LEGO Architecture series interpretation of Rockefeller Center was designed by architectural artist Adam Reed Tucker. Collect the whole series: Frank Lloyd Wright's Guggenheim Museum, the Space Needle in Seattle, the Sears Tower and John Hancock Center in Chicago, New York's Empire State Building and Rockefeller Center, and The White House in Washington D.C. and more.