Belkin LiveAction Camera Grip with Application for Apple iPhone 4s
Experience a better way to capture photos and video on your iPhone 4 or iPod touch with the LiveAction Camera Grip. With a contoured, soft-touch design and external shutter button, it makes your iPhone or iPod touch feel more like a digital camera. The integrated tripod mount allows you to attach your device to any standard tripod for more stabilized control. Separate buttons for photo and video let you easily switch from taking stills to recording live action. Simply attach it to the charge connector on your iPhone 4 or iPod touch and snap away.
bestdeal: List Price: $49.99 Price: $31.29 You Save: $18.70 (37%)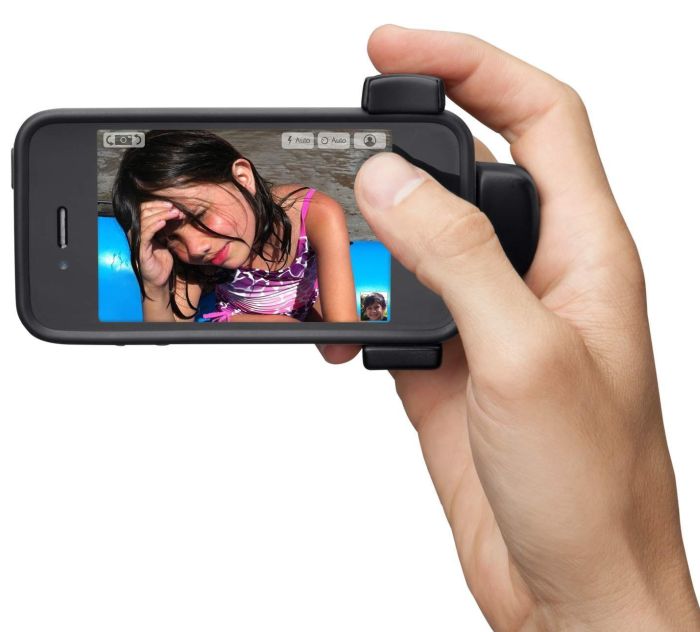 Whether it's a spontaneous group shot or an impromptu speech, the LiveAction Camera Grip helps you to capture each moment as it happens. The contoured, soft-touch design and fast-fire shutter button makes it easier to take pictures, and allows you to toggle between the photo and video buttons to instantly go from still to live shooting. The LiveAction Camera Grip is case-compatible, so you don't need to lose any time taking your iPhone 4 or iPod touch in and out of the case.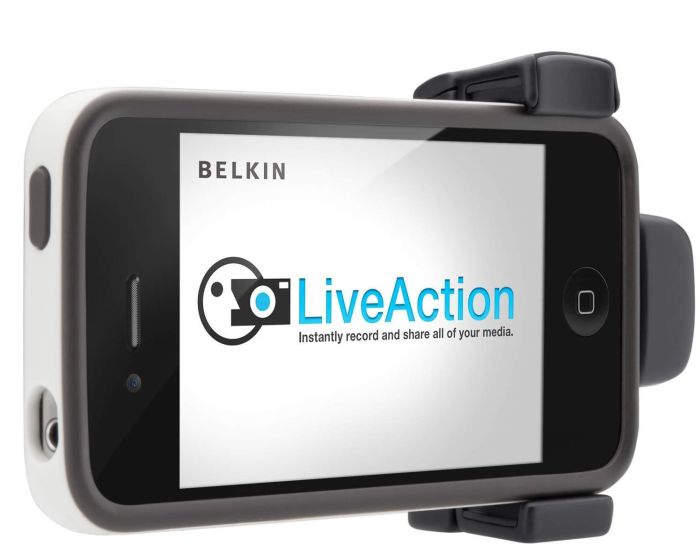 It's easy to capture and share your media with the LiveAction App, free in the App Store. With Belkin LiveAction, you can instantly record and share all of your media. Capture high-quality snapshots and home movies, then send the results to your social network without skipping a beat.
LiveAction's intuitive interface features separate on-screen photo and video buttons so you always know whether you're shooting stills or video–and it's easy to switch modes. When you have a pic or clip you want your friends to see, the app lets you link directly to your email or Facebook.