Gratitude In-Ear Headphones
Great music deserves to be heard exactly the way the artists intended. We've created headphones that act as an instrument, specifically tuned to reproduce the warmth and intimacy of analog performances. The result is pure, perfect sound. Nothing added. Nothing left out. And thanks to a revolutionary Monster design, sound this incredible fits right in your pocket.
bestdeal: List Price: $229.95 Price: $199.00 You Save: $30.95 (13%)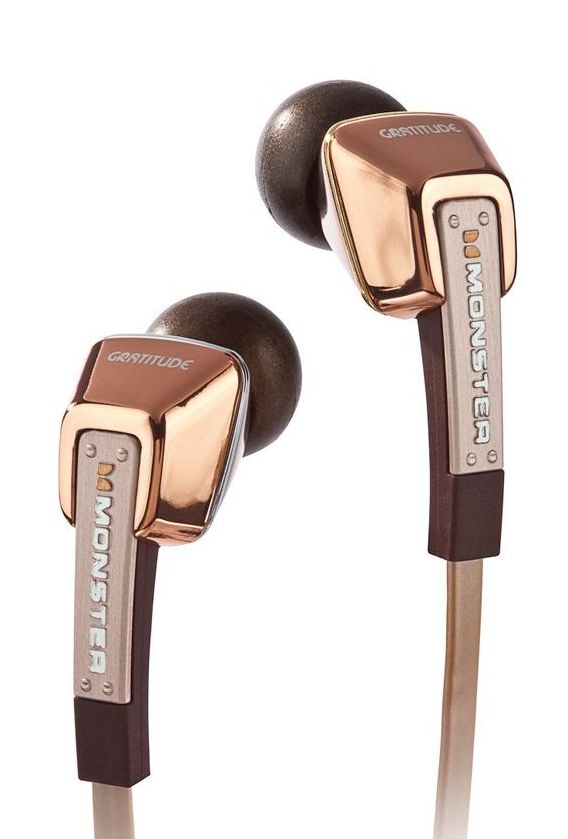 ControlTalk In-Line mic and volume/talk controls; High-performance Monster cables for astounding sound quality; Noise isolation keeps the music in, unwanted noise out; Premium rose gold finish; Protective carrying case.