Beyerdynamic T 70 Over Ear Headphone
With the beyerdynamic T 70 and T 70 p models, the unique Tesla technology steps into the world of premium headphones. The fully metal sound transducers with powerful neodymium annular magnet ensure maximum performance and high fidelity. The closed design efficiently eliminates ambient noise.
Even at a low volume the finest details can clearly be heard: controlled, analytical, and balanced from ultra-deep bass to crystal-clear highs. The elaborate three-layer paint and the skin-friendly headband and ear pads made of micro velour emphasize the precious appearance of these German-engineered headphones. While the T 70 with 250 ohms proves its power when connected to a hi-fi system at home, the T 70 p with 32 ohms performs well with mobile devices such as MP3 players, tablet PCs and laptops.
bestdeal: List Price:$669.99 Price: $399.00 You Save: $270.99 (40%)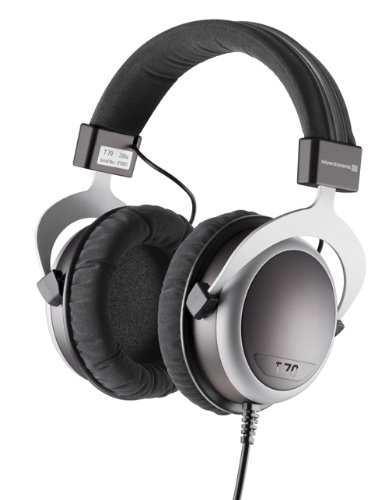 The portable version (T 70 p) brings high-resolution audio performance wherever you need it, with immersive, isolated sound and wearable comfort. The innovative bass reflex system in both models offers expansive yet clear low-end response that stays inside the headphone, and the micro velour earpads make long periods of extended listening easy on the ears.
An extremely strong neodymium magnet system offers the T 70 series highly detailed sound reproduction quality, and is mechanically very robust. This increased efficiency also leaves the T 70 series with greater power reserves for precise linear response that is especially suited for high-performance audio applications where precise audio reproduction is the most important consideration.
In the T 70, the large 250-ohm voice coil provides unrivaled response clarity and increased impulse fidelity. In the T 70 p, the 32-ohm voice coil is highly efficient and will help you get the most out of your portable devices such as MP3 players and smartphones.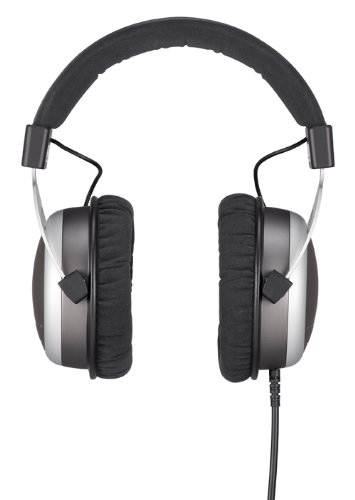 Without exception, beyerdynamic manufactured the dynamic Tesla transducer systems that go into their headphones in-house. From the magnet and diaphragm to the careful wiring and circuitry, beyerdynamic controls quality at all levels of manufacturing, ensuring superior engineering in their headphones down to the smallest detail.