Neck and Shoulder Massager
Shiatsu Neck and Shoulder Massager. Shiatsu neck massager provides an automatic Shiatsu massage experience that always fits your schedule. Deep kneading Shiatsu massage nodes penetrate tight, aching neck muscleseasily reaching where other massagers cant. And all in the comfort of your own home. It wraps comfortably around your neck and shoulders.
Price: $99.99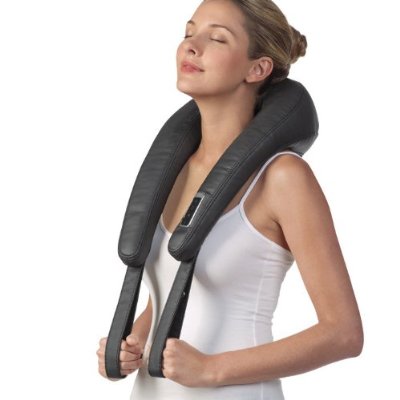 Its soothing therapy helps relax the area between your shoulder blades. Massage relaxes you inside and out. Variable speed and intensity give you total control, so you can customize the relaxation you need. Handheld design is easy to use at home or take with you to the office, on trips, etc. Plus, you can use it seated or standing. However youre most comfortable, you can operate this convenient model by yourself. Easy-to-use control panel with 20-minute auto shutoff. Relieves tightness, tension, improves circulation and gives you an overall feeling of wellbeing. Say good-bye to neck and shoulder tension; order yours today.