Mini Projector with Built-in MP4 Player
This 10 Lumen Handheld Mini Projector with Built-in MP4 Player packs tons of features into a small size and it is a great way to share photos and videos with your friends and to give a presentation on business trips.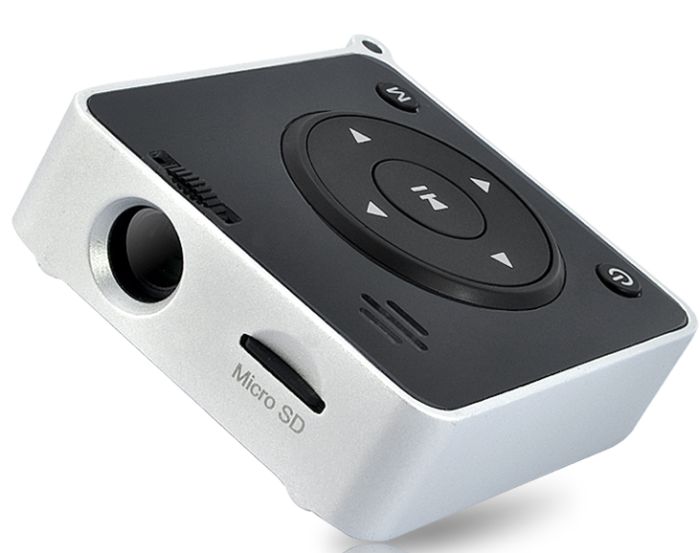 It plays music, video, and shows photos directly from a micro SD card, supporting popular multimedia file formats like MP4, MOV, AVI, MP3, WMA, WAV, JPEG, BMP, etc. With 10 lumens output and a contrast ratio of 200:1, this mini projector is able to project clear and sharp images on the wall. With its small size, you can also carry it around your neck and enjoy hours of music on the go.