Star Wars Lightsaber Umbrellas
Each umbrella has a different Lightsaber hilt (slightly scaled down for easier use).
$39.99
While it doesn't light up, each shaft is anodized in the proper color for the saber's blade.
Each umbrella part has silk-screened insignia (either Jedi or Imperial) of the corresponding faction of the saber's owner.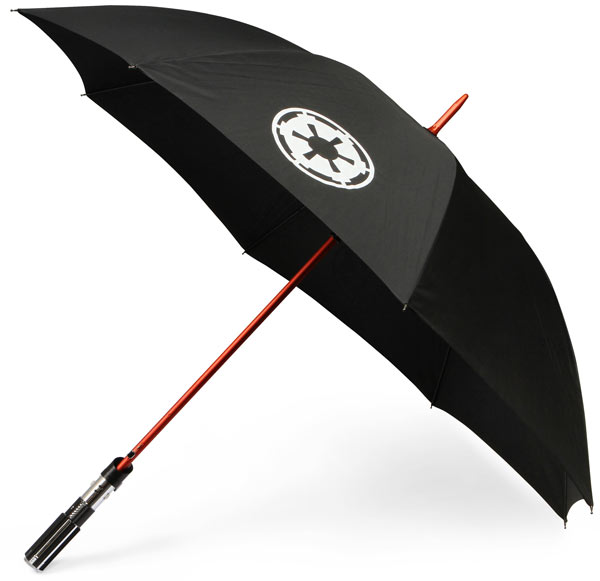 ThinkGeek.com