Index Advance Chopping Board Set
Index Advance is the next generation of Joseph Joseph's multi-award winning chopping board categorization system, designed to reduce the likelihood of cross-contamination of different food types.
bestdeal: List Price: $64.99; Price: $60.57 You Save: $4.42 (7%)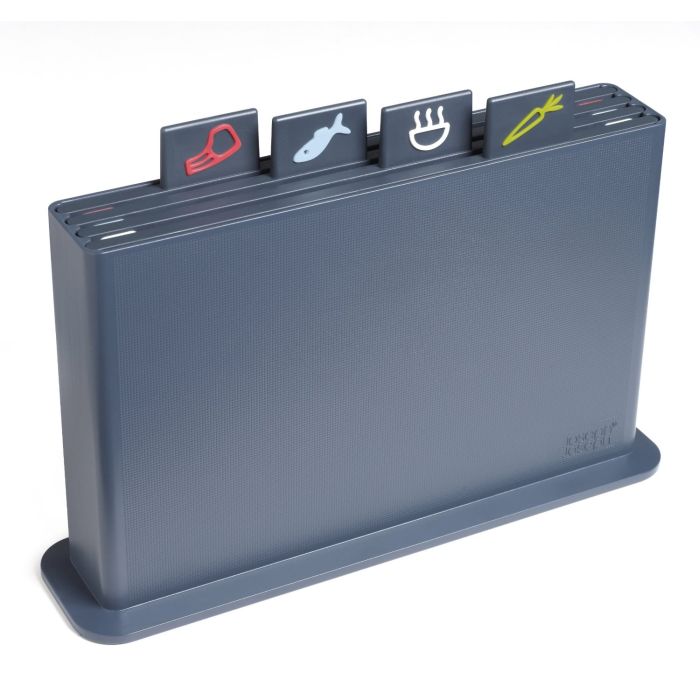 Its four color-coded chopping boards now boast convenient, non-slip feet on both sides and index-style tabs with contrasting, soft-grip illustrations, ensuring the boards are even easier to select for each food type.
In addition, the surface of the storage case now sports a subtle, embossed grid texture and a darker silver hue, making the whole unit even more stylish and desirable.