Introducing the world's first ring-style thumb controller designed for business, travel, education and i-users. Imagine being granted the power to effortlessly navigate through web pages and documents as well as exercise complete control over PowerPoint presentations–using just a finger and thumb. Now take this concept a step further by enhancing your presentational prowess via a potent laser pointer function fully-integrated into this miraculous device. The revolutionary Genius Ring Presenter makes this dream a reality and places all of this formidable power within your fingertips.
bestdeal: List Price: $69.99 Price: $64.06 You Save: $5.93 (8%)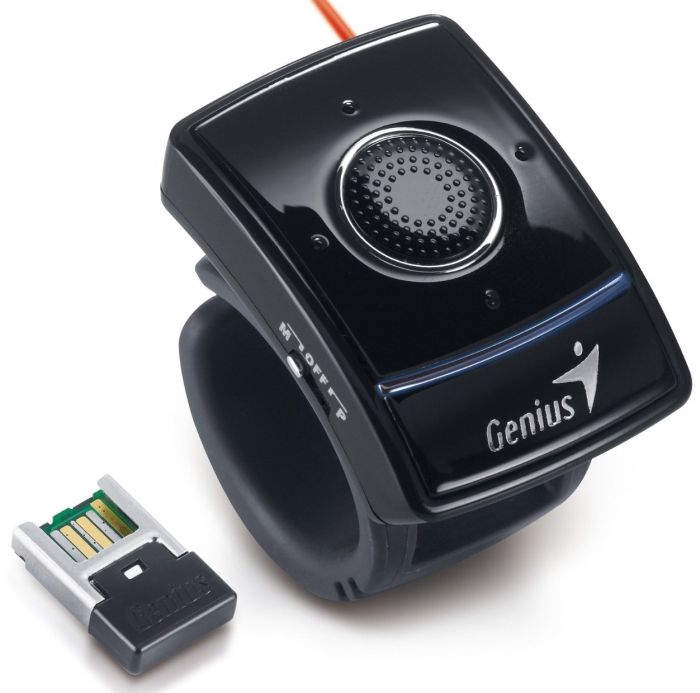 With its patented touch control air-presenter technology, you command complete control over PowerPoint slides, including the ability to access the Play/Exit, Last/Next Page, and Left button functions. Use the built-in laser pointer anywhere in the room when performing a presentation. In addition, the Ring Presenter also features the in-air mouse function so you can use actual mouse functions like cursor movement, left/middle/right buttons, dragging and 4-way scrolling. The Ring Presenter is a great tool for browsing Internet pages and documents in confined locations such as a bus, plane, or school lectures.