Sphero is the world's first robotic ball that you control with your smartphone or tablet. Sphero interacts seamlessly with mobile apps, giving you new ways to test your skills, play games with friends, and more. A Bluetooth connection makes Sphero ready to play as fast as you can launch an app. And with single- or multi-player games, Sphero will always surprise you.
Acclaimed by Popular Science, Forbes, Wall Street Journal, and MSNBC and featured as one of the year's hottest gadgets by TechCrunch, Wired, Gizmodo, Engadget, and Make magazine, Sphero offers a new type of game play for the smartphone generation.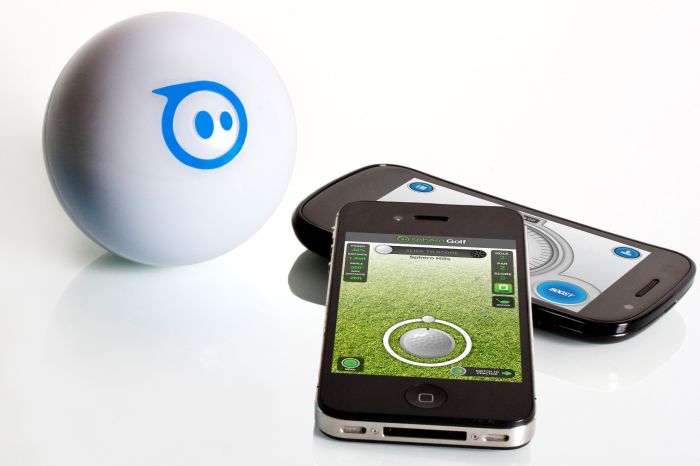 Controlling Sphero from your mobile device is easy and intuitive–just tilt, gesture, or swing, and Sphero responds. Because your experience changes with every new app you download, Sphero's entertainment never stops.
Sphero's reliable Bluetooth connection ensures control is always responsive and fluid, even at long ranges. You will be able to steer through homemade obstacle courses, weave it between feet, and even out-maneuver your family pet.