Lotus Folding Steamer Basket
This classic, steamer basket design is taken to new levels of practicality and convenience with this colorful, contemporary version. Made from high-quality polypropylene, the unit has self-adjusting sides to fit most pans, heat-resistant silicone feet and an innovative silicone finger guard.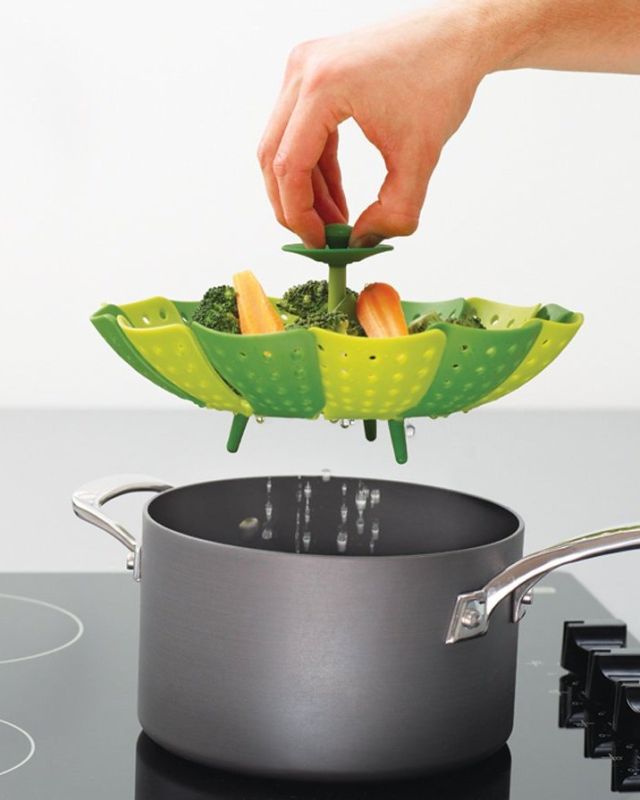 It has a large capacity when fully open, but folds neatly away for storage. The unit is non-scratch and suitable for use with both steel pans and non-stick cookware.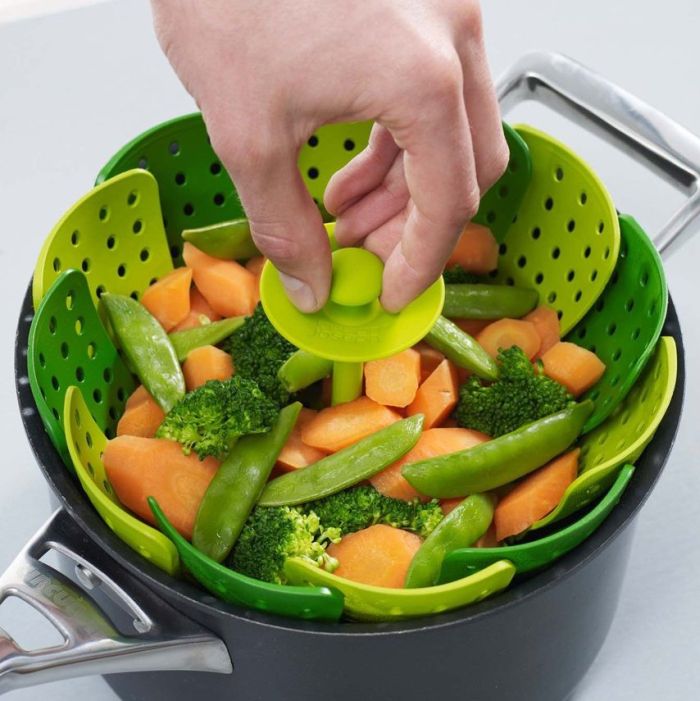 Polypropylene parts heat resistant up to 230-Degree F; silicone parts up to 520-Degree F. Dishwasher safe. Item measures 10-1/2 by 10-1/2 by 5-inch open and 6 by 6 by 5-inch closed. Green and dark green two-toned color. By Joseph Joseph, masters of form and function.