Touchscreen Mobile Phone Watch with Bluetooth Earpiece
Insert a SIM card and you can start making phone calls and sending text messages on the high quality touchscreen LCD display.
The RUSH Watch Phone also works on the worldwide Quadband GSM networks (850MHz, 900MHz, 1800MHz, 1900MHz) and comes unlocked, meaning you can take it all over the world and use it with SIM cards from almost every country.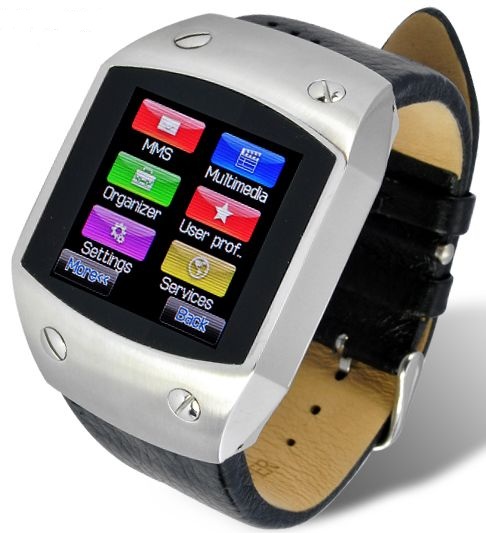 On the outside, the RUSH Watch Phone features a highly durable stainless steel face that lets you safely show it off. The 1.5 inch touchscreen in the center is just as durable but looks much more impressive and even allows you to playback video files, music, pictures, and text documents (like e-books).