Happitaps iPhone Interactive Bear
Here are the things your HappiTaps Teddy can do:
Toddler Mode: Cycles through activities automatically for the smallest geeklings who can't handle the app menu.
Expressions: Teddy will chat, share fun facts, teach counting, tell jokes, wink, laugh, whistle, and more.
Sing Along: Sing classic children's songs with your bear.
Peek-A-Boo: Where are you?
Sleeping: Like a wee geek, Teddy gets tired sometimes. If he's flat on his back for a bit, he'll fall asleep and snore adorably. Give him a lil' shake to wake him up.
Feeding Time: A bear's gotta eat. Help your Teddy eat various foods and find out his favorites.
Story Time: Teddy loves reading stories with extra "bear flair."
Rattle & Fun: Shake, rattle, and roll with this fun feature for noisy geeklings.
ABC Pop: Interactive bubble game is fun and educational.
Nighty Night: Bedtime story, lullaby, and sheep to count help wee geeks fall asleep.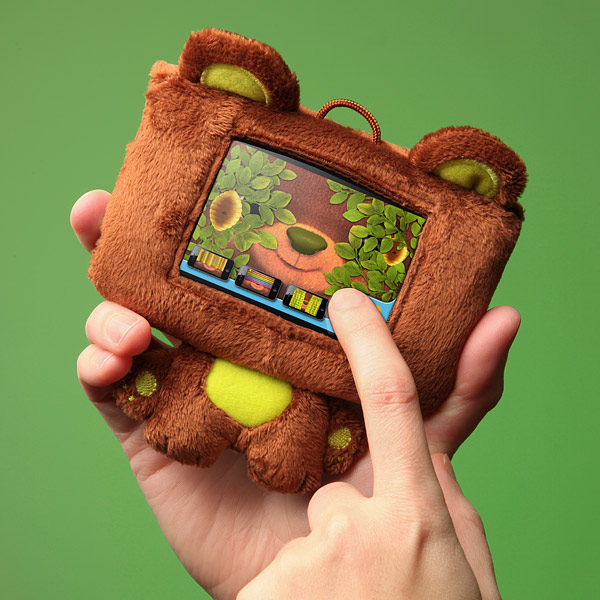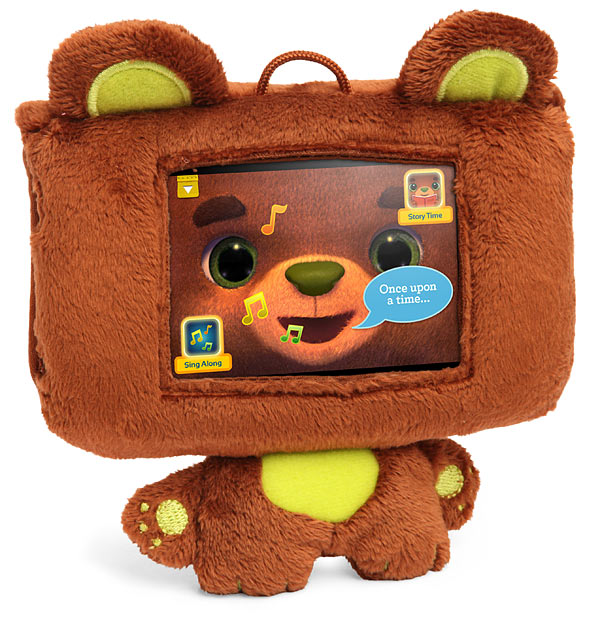 ThinkGeek.com