5-piece Jewel Tone Candle Tray
Experience tranquil candlelight delivered in lush jewel colors. Sarah Peyton has combined the classic warmth of candlelight with distinctive jewel tones to create a vivid display for your home or office.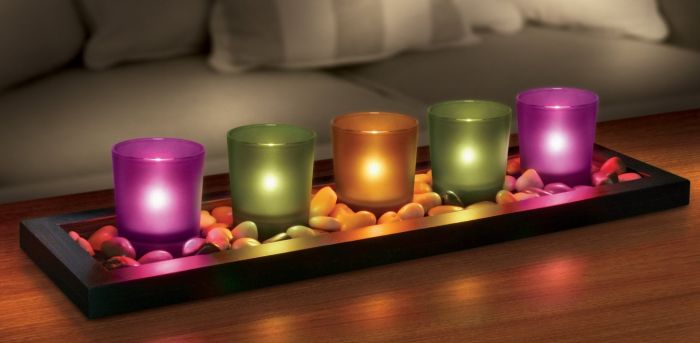 This handsome set features 5 solid glass candle holders in dynamic hues of ruby red, tourmaline green and topaz yellow. These unique candles rest decoratively amid genuine river rocks inside of an attractive black wood base.