Wacom Bamboo Connect Pen Tablet
Bring your ideas to life with the Bamboo Connect pen tablet. Bamboo Connect gives you tools to help you sketch out ideas, mark up documents, write down notes, and communicate and connect with others. Put the tip of the Bamboo pen to the tablet to illustrate your thoughts and ideas in dozens of software applications. Add your own distinctive and personal touch to virtually any document, or use the tablet during presentations to highlight and call attention to your work. Bamboo Connect is compatible with both PC and Mac.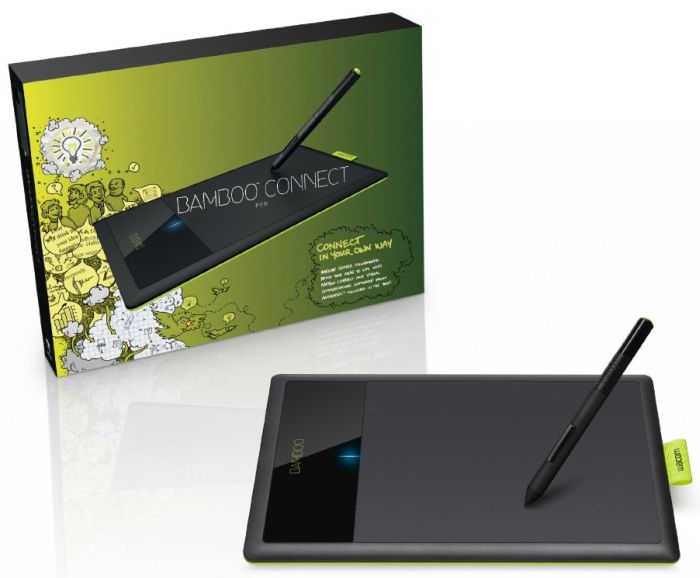 The functionality of the Bamboo Connect is enhanced by the included creative software applications. It comes with Autodesk SketchBook Express, a sketching application for visualizing ideas, light sketching, and doodling. It also comes with Evernote, a cloud-based note app that lets you save your ideas, notes, and images for on-the-go access.
There is also Bamboo Paper, Wacom's note-taking and visualization software that ports to your iPad. Plus, Bamboo Connect works seamlessly with the Microsoft Office Suite to allow for simple digital inking of any virtual document or presentation.