Sony Video Camera Touchscreen LCD and WiFi Connectivity
Share your life as it happens with Sony's Bloggie Live 1920x1080p Full HD pocket camera with built-in Wi-Fi and 12.8MP stills. Shoot and share events online as they unfold in real time and store hours of video in its 8GB memory. Upload wirelessly to social networking sites with ease.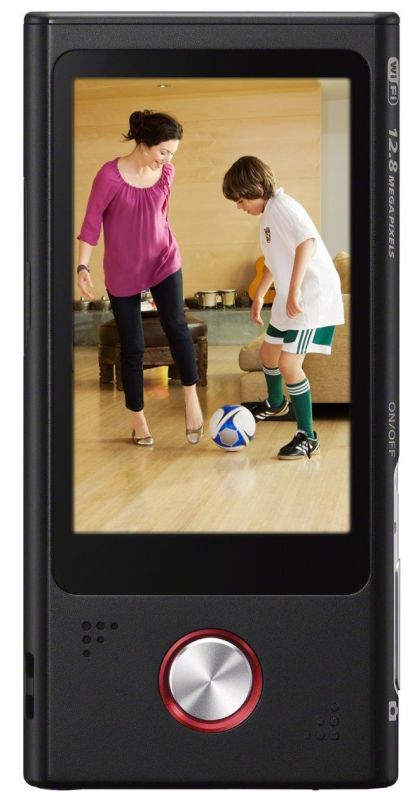 The Bloggie Live camera lets you record your favorite moments anytime, anywhere. The camera captures 1920×1080 Full HD video in MP4 format and 12.8MP photos. MP4 is optimized for the Web, so you can effortlessly upload your video and pictures to popular photo or video-sharing Web sites like Facebook or YouTube.
Share life's events with family and friends in real-time with the Wi-Fi enabled Bloggie Live camera.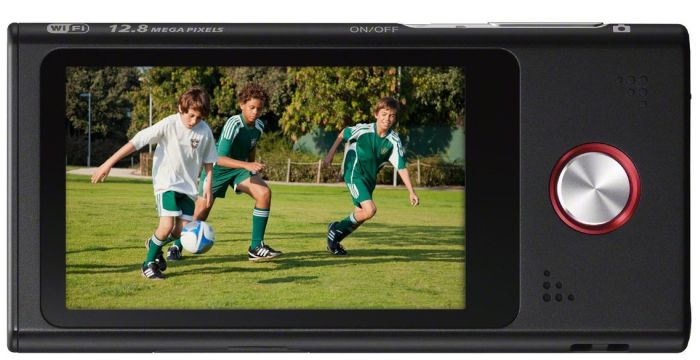 When connected to the Internet via Wi-Fi, videos can be streamed live to Qik.com, a video streaming platform, where your select contacts can watch them via over wireless networks.2 Viewers can also post comments back to your camera in real time. Optimized videos are stored on Qik , allowing you to share links to them via email or social networks, while high res versions are stored simultaneously on the internal 8GB1 memory.
The Bloggie Live camera lets you post your video and photo content directly to popular sites such as Facebook, all without the use of a computer. Just connect your camera to a Wi-Fi network and upload your content with a few simple touches of the screen.
The Bloggie Live lets you tag captured movies and photos and upload them later when connected to the Internet to services such as Facebook and YouTube, or to Sony's PlayMemories Online service. Videos and photos are converted to an optimum format for faster uploading and viewing on smartphones, tablets, computers, and HDTVs, allowing you to share more content with friends and family.
The 3.0″ touch screen LCD utilizes an easy to use touch & slide method for searching through your videos and pictures.
The Bloggie Live camera comes with pre-installed software that makes it easy to tag videos and images in the camera while on the go and mark them for upload to your favorite internet sharing sites, like Facebook or YouTube, the next time the camera is connected to a computer.
With the Bloggie Live camera you'll be able to take pictures or video from as little as 4″ away, perfect for capturing a business card or a new friend's phone number; A built-in USB arm easily flips-out and lets you connect your camera directly to your compatible PC to upload video1 and/or charge your battery without having to hunt for cables.
Wi-Fi-enabled mobile phones and tablets running the free PlayMemories Mobile application3 can pull optimized movies and photos from the Bloggie Live camera without requiring a special cable. Once copied, you can use available 3G and 4G cell networks to upload your memories and share them via email or social media networks.