Turtle Beach Ear Force PBT Bluetooth Communicator for PS3
The Ear Force PBT is a Bluetooth communicator device for the PlayStation 3. It allows you to wirelessly connect to the PS3 to chat to teammates or friends over the PlayStation Network. The PBT is different from other Bluetooth communicators because in addition to pairing with your PS3, it can simultaneously pair with your mobile phone.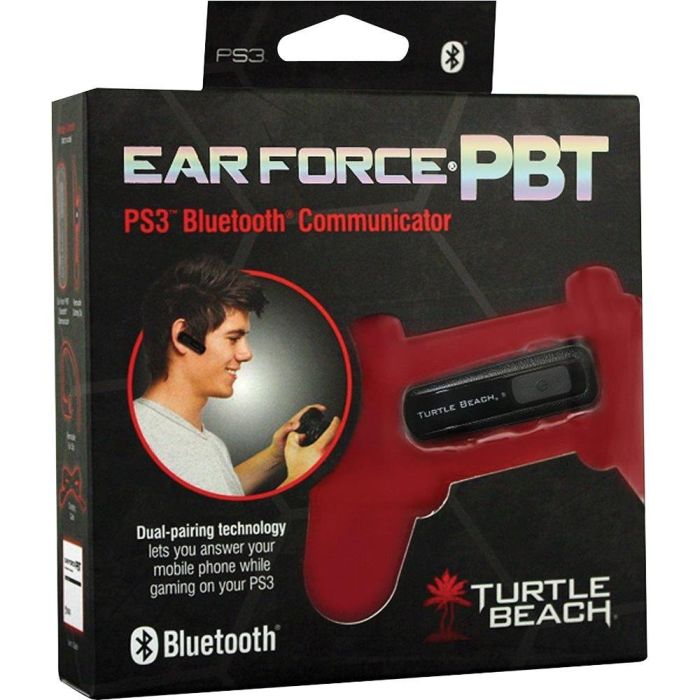 This dual-pairing functionality allows for the utmost convenience when gaming because of the ability to instantly switch from chatting with teammates to taking a phone call with just a single press of a button. The 2.5mm mic jack lets you use the wireless Ear Force X31 or X41 headsets on the PlayStation 3. All of the innovative features that make the X31 and X41 excellent XBOX 360 headsets will now work on the PS3 as well.