3D Diamond Cross Body Handbag W/Matching Cell Phone Case
This brown purse has a long detachable strap that allows it to be worn across your body or on your shoulder. The unique pattern in the faux patent fabric adds dimension to this small multi-pocketed handbag.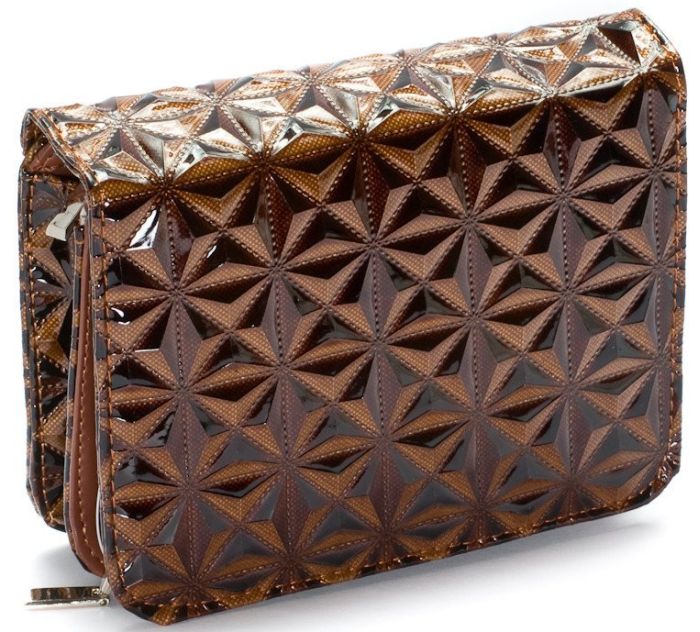 A snap closure secures the flap and opens to reveal a built-in mirror on the inside along with two zipper pockets that allow for plenty of storage. The back zipper pocket opens to reveal a matching removable cell phone case with a Velcro closure. The front zipper pocket opens to reveal 3 credit card slots as well as an attached wallet and ID slot.