Monster Gratitude In-Ear Headphones
Great headphones celebrate the richness and complexity of music with the same passion you feel listening to it. We appreciate that passion and devotion above all else, and it's inspired Monster to partner with the legendary Earth, Wind & Fire to create something for true music fans: GRATITUDE high-definition in-ear headphones.
Great music deserves to be heard exactly the way the artists intended. We've created headphones that act as an instrument, specifically tuned to reproduce the warmth and intimacy of analog performances. The result is pure, perfect sound. Nothing added. Nothing left out. And thanks to a revolutionary Monster design, sound this incredible fits right in your pocket.
Details matter, and the advanced Monster headphone technology powering GRATITUDE turns your music into a concert-quality experience. Dynamic sound that instantly reproduces transients and instrument harmonics with perfect clarity. Because for Monster, the Music Matters.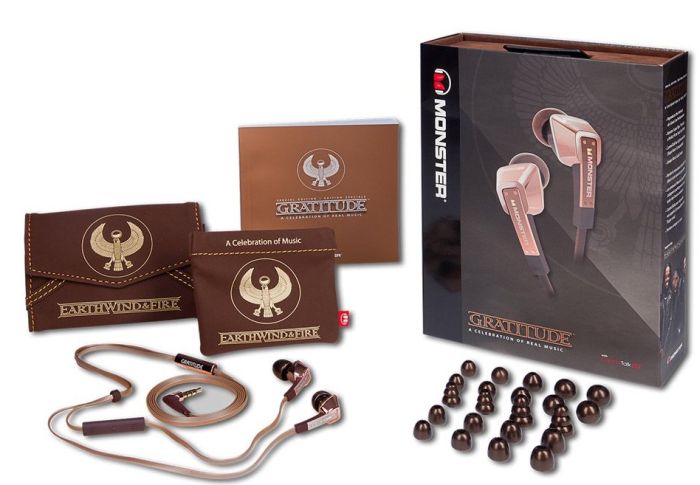 The natural sound of vocals, percussion, and brass – that's what makes the music of Earth, Wind, & Fire special. Personally tuned by Philip Bailey, Ralph Johnson, Verdine White, and Head Monster Noel Lee, GRATITUDE accurately reproduces your favorite songs by keeping that vibrant feel intact. You'd have to stand onstage to get closer to the real thing.