Navigon iPhone 4 4S Design Car Mount Kit
Recently top-rated by Macworld.com, and a European bestseller, the Navigon iPhone 4 4S Design Car Kit is a must-have accessory when creating the ultimate mobile navigation experience. With a short robust mount and an industrial strength suction pad, few other iPhone car mounts in the market can measure up to the stability of this this mount.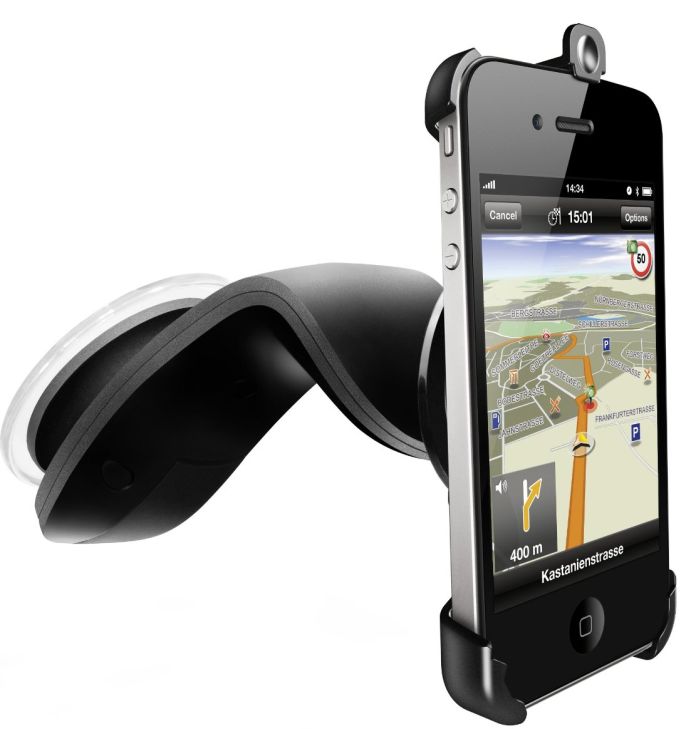 The Navigon iPhone Car Kit consists of a custom-designed iPhone 4/4S mount device that can be used in portrait and landscape mode, a designer suction pad holder, and a new improved 12-24V car charger for iPhone 4, featuring a 4.9 ft Apple certified USB charge/sync cable.
With its minimalistic design, the iPhone will take center-stage and you will not be distracted while driving.