External Solar Powered Battery Charger Case
Best iPhone 4 Solar Charger Case available from an apple certified manufacturer built with top quality material and premium anti-slip touch in finish. Equipped with a top-notch solar panel, this solar charger can be charged both by exposing directly under sunlight or via the enclosed mini-5 pin USB Cable. The 2400 mAh Smart lion-polymer battery is capable of doubling your battery life with one single charge.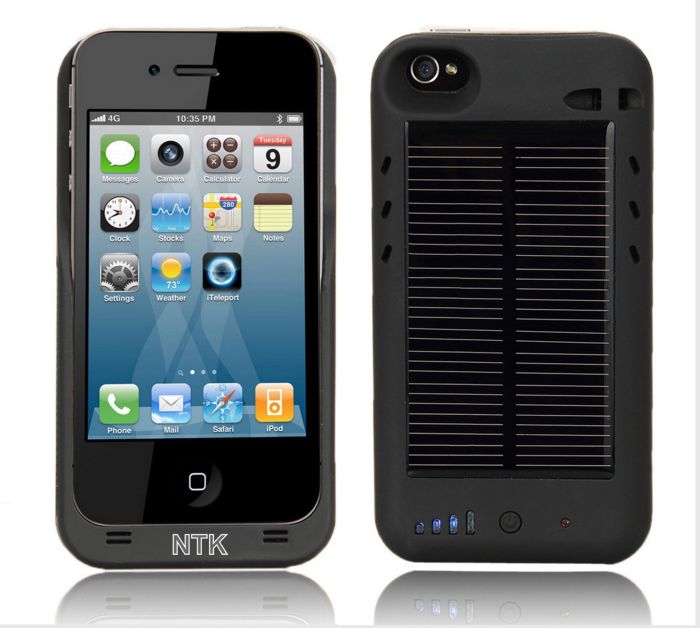 High-end IC chips with safety controlling procedures to protect your iPhone being over charged is embedded into the main circuit board. This case is also designed with customized cutouts. So, you don't have to remove the case to access all functionalities such as camera with flash and volume control… Strong ABS material performs as a protection for your case while your iPhone is being charged during the same time.