Akribos XXIV Men's Duel Time Mechanical Skelton Watch
Akribos means "exact and precise" in Greek. The Roman numerals XXIV represent the 24 hours in a day. The AKRIBOS XXIV Watch Collection combines complicated mechanisms with bold, sophisticated designs to bring you a timepiece collection that is exact and precise….all 24 hours of the day.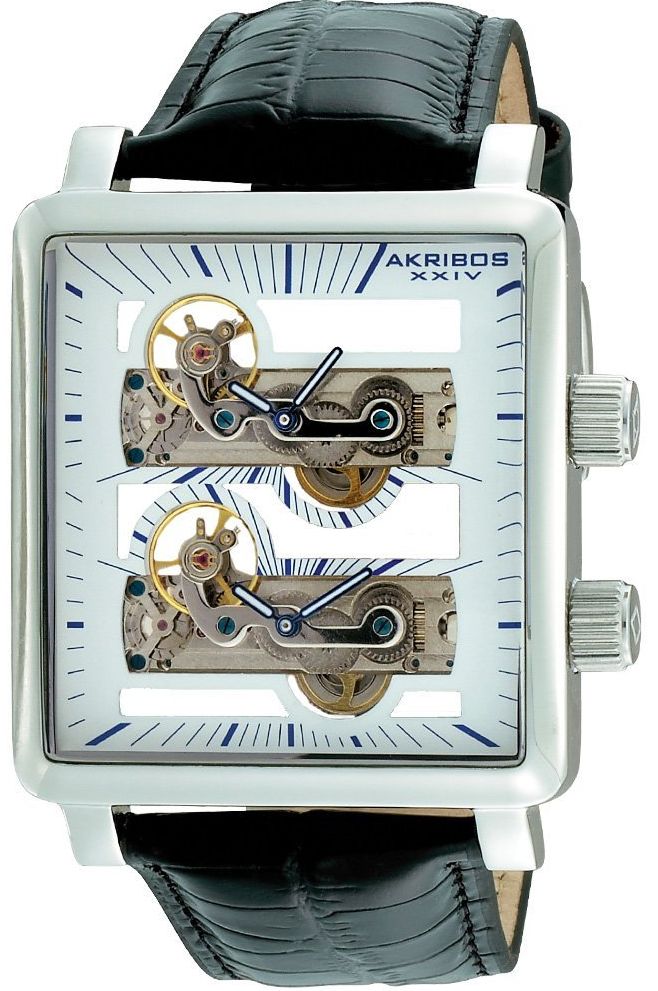 The Collection of oversized, daring watches filled with lots of personality and character is designed for those who are looking for excellence of style and performance that can be worn on any occasion.
Designed by an experienced team of designers from around the world, the assortment has received rave reviews for the bold, industrial look of the brand that has transcended the conventional look of other watch brands.
By combining the highest grades of materials with daring designs, along with the latest in movement technology, the Akribos XXIV Collection has earned a reputation among watch connoisseurs as the timepiece collection to watch…. all twenty four hours a day!