Powerbag Tablet Messenger Bag
On-board removable battery with built-in PowerVine System delivers a 6000mAh charge directly to where it's needed. That's enough to charge the average smartphone four times; Easily accessible pockets include dedicated Apple and M2 connectors with micro and mini USBs that allow you to charge Android, Blackberry, and thousands of other portable devices.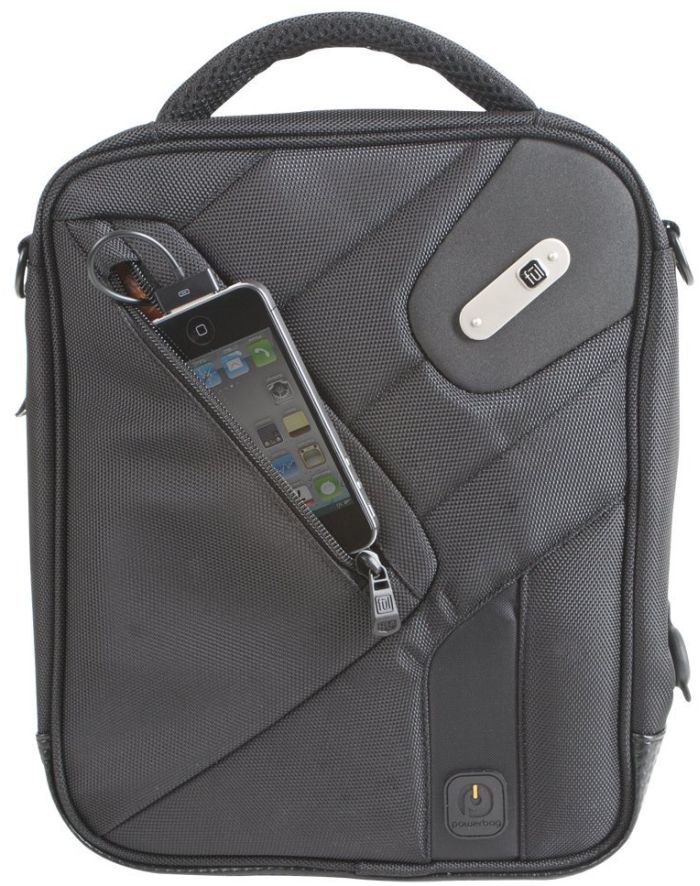 Apple connectors charge your iPhone, iPad, and iPod Touch; The full-sized internal USB port allows you to charge almost anything.
Battery can be charged easily in or out of the bag with the included AC adaptor.