Bluetooth Keyboard for Apple iPad, iPhone
This Bluetooth keyboard is compatible with iPad 1, iPad 2, iPhone, and Bluetooth-enabled iPod touch. It features an ergonomic tilt design so it's comfortable to use and it's small enough to take anywhere.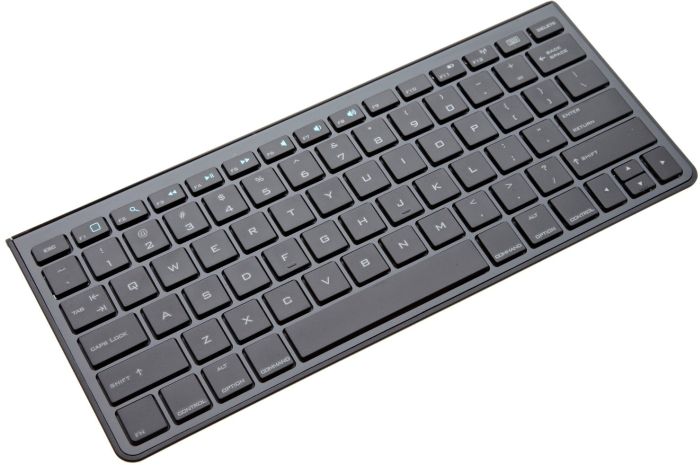 The low-profile, scissor-switch keys make typing effortless, resulting in quiet keystrokes, improved speed and accuracy.
The Bluetooth technology provides a cable-free connection to your iPad, iPhone and iPod touch.
The keyboard shortcuts provide instant access to home screen, search screen, show/hide onscreen keyboard, plus media and volume controls.