Omnio Keyboard for iPhone
The WOW-Keys keyboard from Omnio is a full-sized, QWERTY PC and Mac keyboard for the iPhone and iPod. Use the full-sized QWERTY keyboard to allow you to input text into your iPhone from its keys. Or use it as a keyboard on your regular PC and Mac, using the dock as a conventional connection to sync and update your iPhone, or as a multi-touch pad.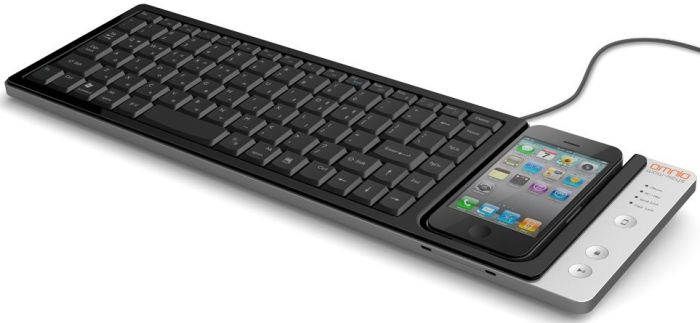 12 media keys on the WOW-Keys keyboard allow you to control your connected iPod or iPhone. The media keys also work with your Mac or PC to control music and volume. On the iPhone, enjoy added functionality such as controlling your Home screen, pulling up album art and photos, or turning on the virtual keyboard. A simple button lets you switch between iPhone and PC/Mac mode.