Motorola PHOTON 4G Vehicle Navigation Dock
Dock for Motorola PHOTON with powerful suction cup–attaches to windshield or dashboard; Optimized speakerphone with echo control and noise reduction settings
When docked, your phone automatically launches an optimized in-vehicle screen; Includes dual-port rapid charger to keep your phone charged up while in the car as well as a second USB-connected device.
What's in the Box: dock; windshield mount; dashboard mount disk; 5-foot audio cable (fits standard 3.5mm audio jack)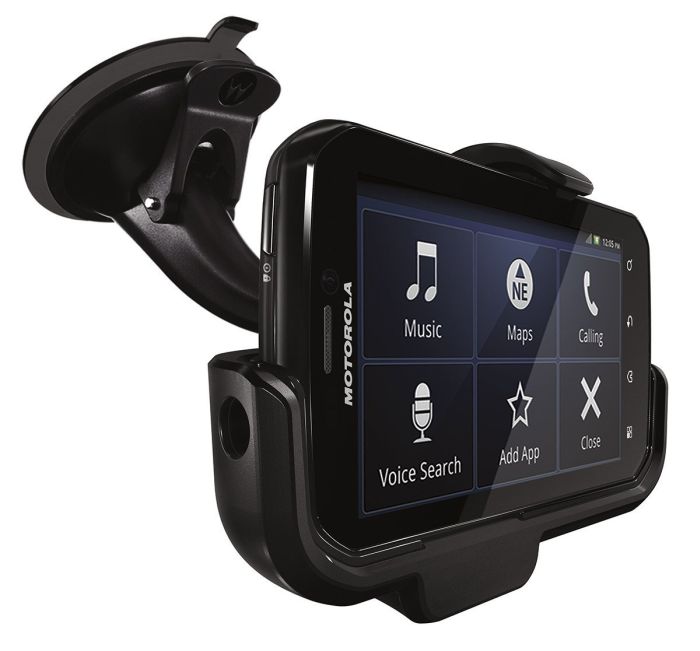 A Dock with a Sixth Sense. With ESP technology, the moment you dock, your phone knows to change its home screen for easy viewing and access to your favorite in vehicle apps.
Navigate with Voice Command and Searches. Listen to your navigation turn-by-turn or search for your favorite restaurant, entertainment or gas station all hands-free.
Optimized Speakerphone on Hands-free Calls. When you receive an incoming call, the echo control and noise reduction settings are triggered to give you high quality hands-free calls. It's just that easy.