Android 2.3 Tablet with 7 Inch Touchscreen and WiFi
The Cynosure, the center of universe for both your work and play is here. It comes with Android 2.3, WiFi, a 7 inch touch screen, dual-camera, HDMI output, 4GB internal memory and powerful hardware to make it all happen.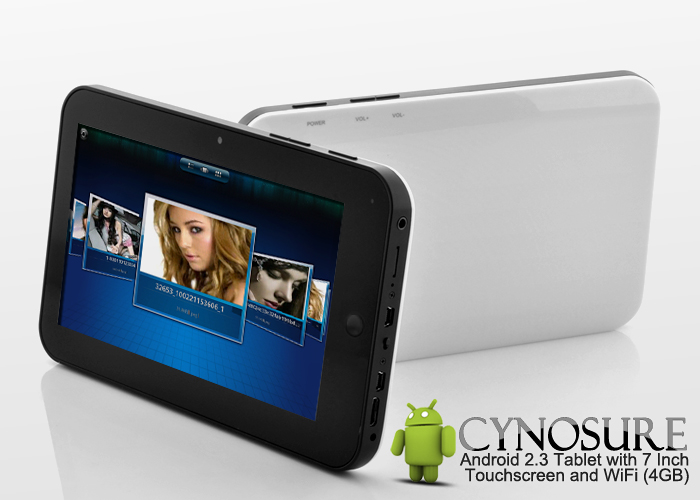 The Cynosure supports playback of MPEG, AVI, RMVB, 3GP, MP4, WMA, and WAV files without conversion and reads Word, Excel, PowerPoint, PDF, and TXT file formats. With external memory supported up to 32GB, you can carry the whole collection of favorite movies, music and books with you and enjoy them anywhere you go. Best of all, with the latest Android 2.3, everything runs smooth like silk – playing games on a tablet is never so enjoyable before.