Bluetooth Rearview Mirror with Built-in GPS Navigation
Replace your normal rearview mirror with this all-in-one Bluetooth Rearview Mirror for hands-free cell phone calling, built-in GPS navigation, and beautiful multimedia on-the-go! Also featuring an eye-pleasing 5 inch HD touchscreen, this high-tech rearview monitor is one of the safest and smartest car gadgets available.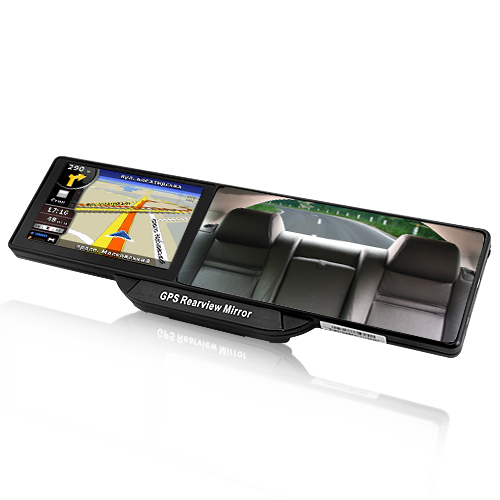 Designed with your safety in mind, this Rearview Mirror offers Fast and powerful GPS navigation right in front of you, which means you can keep your eye on the road while tracking your destination. Built right into the 5 inch HD touchscreen, you have fast and up-to-date directions available at your fingertips.