Zewa Body Relax II Back Pain Relief System
The Body Relax II was specifically designed for back pain. It relieves pain by sending gentle electrical impulses through conductive pads that are connected to the support garment.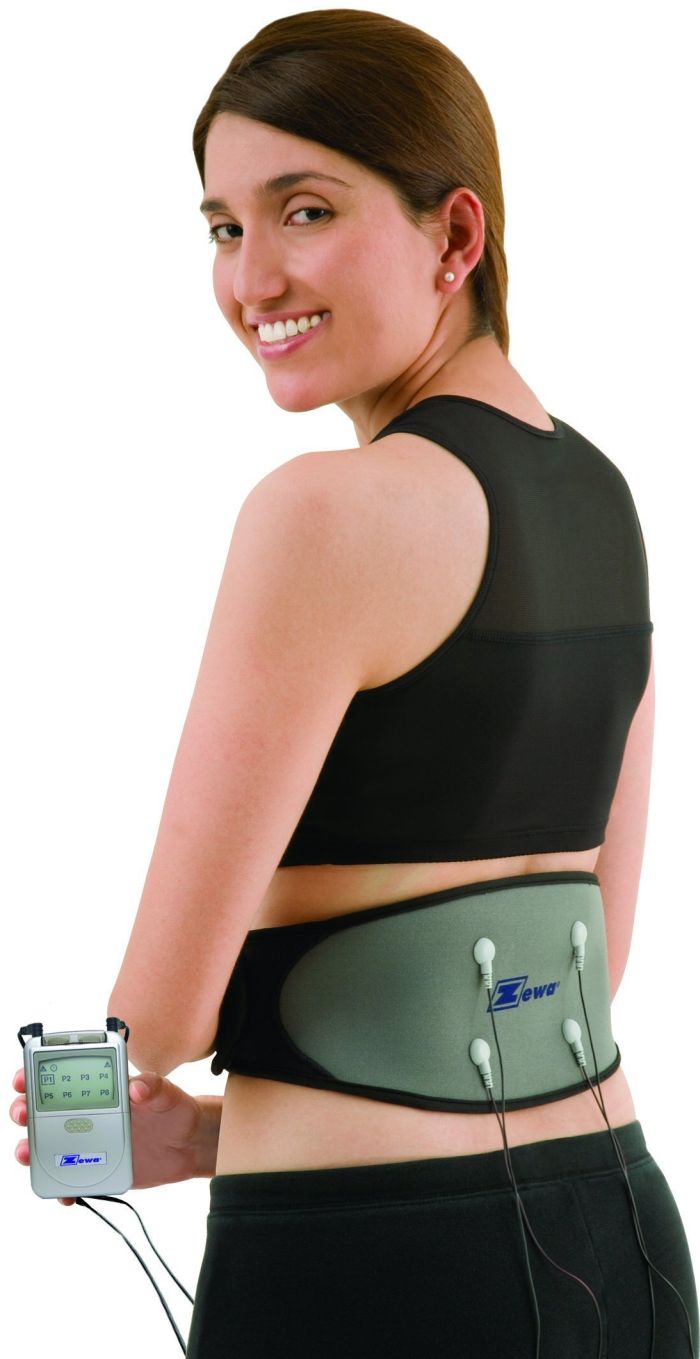 It provides temporary relief of pain associated with sore and aching muscles in the back due to strain from exercise or normal household and work activities, which are the most common causes for back pain. WARNING: Do not use this device if you have a cardiac pacemaker, implanted defibrillator, or any other implanted metallic or electrical device. Pregnant women should consult their physician before using this device.